Single country exhibition in Almaty in May: envoy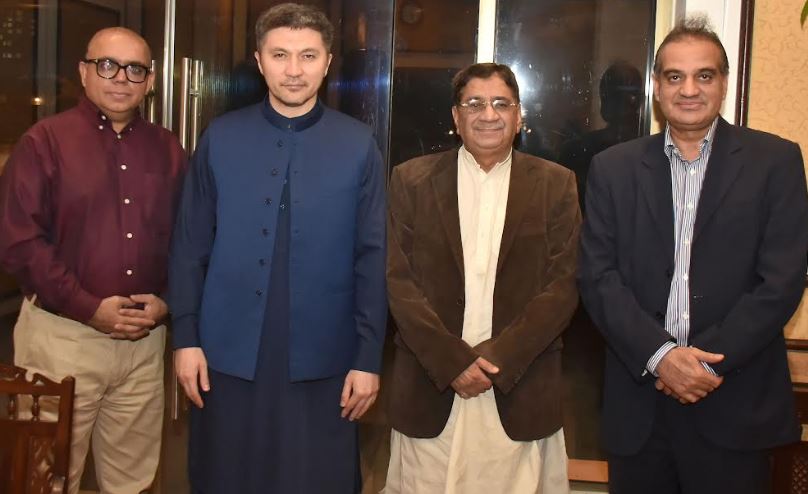 Ambassador of Kazakhstan Hosts media iftar dinner
DNA
ISLAMABAD: Ambassador of Kazakhstan Yerzhan Kistafin hosted Iftar dinner for the senior media people, at Islamabad Serena Hotel. The Ambassador also delivered a brief speech on the occasion and welcomed the guests.
The ambassador said both Kazakhstan and Pakistan enjoyed excellent relations adding it was his earnest desire to further promote and strengthen these relations.
He added, this year we will be celebrating 30 years of establishment of our bilateral relations. He announced that in May this year a single country exhibition shall take place in Amaty. Initially we planned to invite around 50 people but keeping in view the interest of exhibitors and general people we have decided to invite more people. So far we have received over 200 applications and the number is likely to swell as soon as the exhibition date draws near.
The ambassador further said that in the end of May we are organizing an international conference dedicated to the legacy of Allama Iqbal. The conference will take place in Almaty. "We are inviting for this conference our brothers from Turkey and Azerbaijan as well because the event shall be organized by the Turkish academy'.
The ambassador also talked about recent high level visits that took place between the two countries. He said military cooperation between the two countries is also excellent adding development of media cooperation between Kazakhstan and Pakistan remains high on his agenda. He thanked the Pakistani media for highlighting various initiatives taken by the Kazakhstan embassy in Islamabad.