Sharmeen's Oscar nominated documentary to be screened at PM House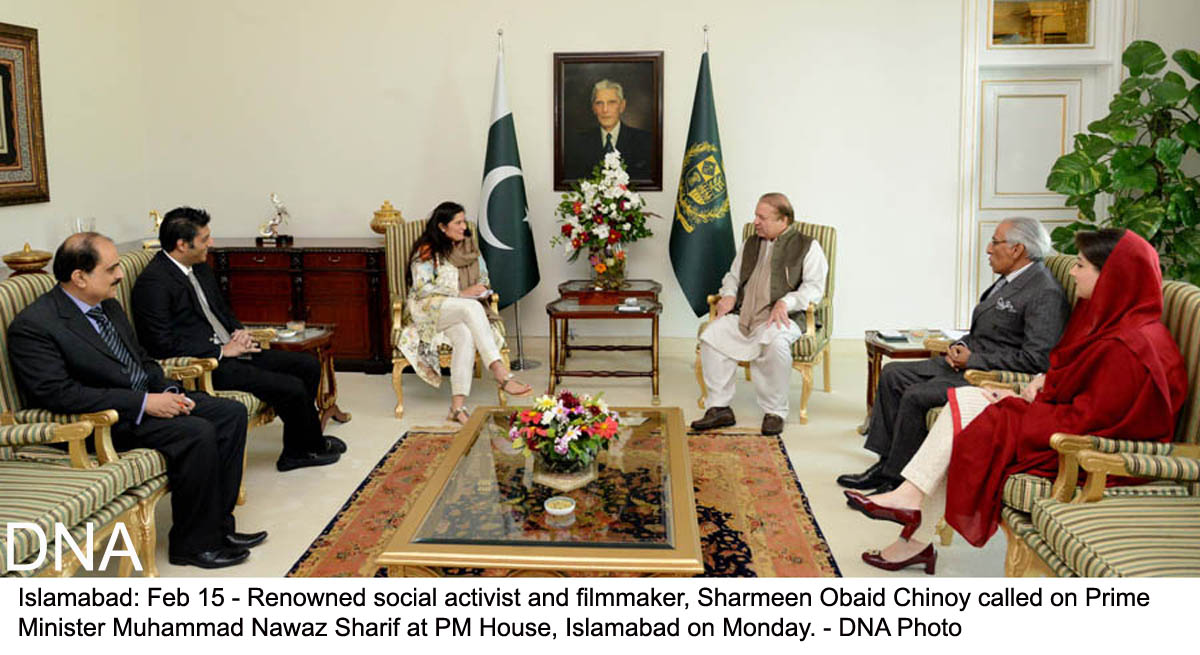 ISLAMABAD: A premiere of Sharmeen Obaid-Chinoy's documentary against honour killing, 'A Girl in the River: The Price of Forgiveness,' which has been nominated as one of five documentaries from across the globe in the 'Best Documentary – Short' subject category for the 88th Academy Awards, will be held at the Prime Minister House on Feb 22, said a statement issued from the PM's office.
A Girl in the River, which is a joint production of Sharmeen Obaid Chinoy (SOC) Films and Home Box Office (HBO), follows the life of an 18-year-old girl who is a survivor of an honour killing attempt.
The announcement of the screening at PM House came after the Oscar-winning documentary maker met PM Nawaz at his official residence Monday.
PM Nawaz Sharif said honour killing was a critical issue and voiced his government's determination to eradicate this practice from society.
Such customs and practices, he said, had nothing to do with Islam.
"Women are the most essential part of our society and I believe in their empowerment, protection and emancipation for achieving the shared goal of a prosperous and vibrant Pakistan," PM Nawaz was quoted as saying in the statement.
He said social evils can be overcome through an effective partnership between the government and the civil society.
Chinoy, who won Pakistan's first Academy Award for her documentary 'Saving Face' at the 84th Annual Academy Awards in 2012, thanked the PM for supporting her endeavours to end honour killings in the country and revive a progressive image of Pakistan.