SC sets pleas of PTI, others over Panama leak for hearing on Oct 20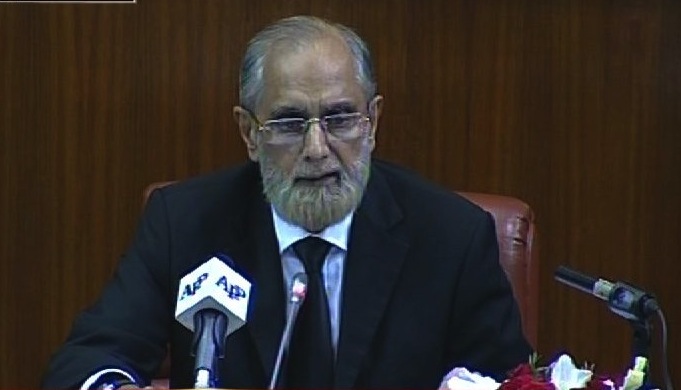 ISLAMABAD, October 14 (DNA): The Supreme Court on Friday has set pleas of Pakistan Tehreek-e-Insaf (PTI) and Jamaat-e-Islami (JI) for hearing on October 20 among those of others that call for probe of Panama leak against premier.
An esteemed three-member bench of the Supreme Court headed by the Chief Justice of Pakistan, Anwar Zaheer Jamali will hear the petitions nearly a week from today.
Political parties besides Pakistan Tehreek-e-Insaf and Jamaat-e-Islami whose petitions are going to be heard are Awami Muslim League (AML) , Qaumi Watan Party (QWP) and that of advocate Tariq Asad.
However, the first hearing on October 20 will see whether the petitions are admitted for trial or are discarded by the Supreme Court.
Almost all the petitions request the top court to pronounce disqualification of Prime Minister (PM) Nawaz Sharif and order retrieval of all funds allegedly deposited in foreign banks by his family.
A few of the political parties have also requested the court to add premier to the Exit Control List (ECL).
In April this year, Panama Papers made a series of documents public after they were studied by the International Consortium of Investigative Journalists (ICIJ) following leak in the database of a Panama-based law firm known as Mossack Fonseca.
The list included names of over 400 Pakistanis including premier's daughter and two sons who according to the opposition parties, have professed owning offshore companies to evade taxes in years old interviews.
Different opposition parties have demanded a fresh premier to lead the nation claiming that Nawaz Sharif has lost moral grounds to be the leader over his alleged unaccounted-for wealth.