Saudi Prince Salman calls PM Imran to discuss occupied Kashmir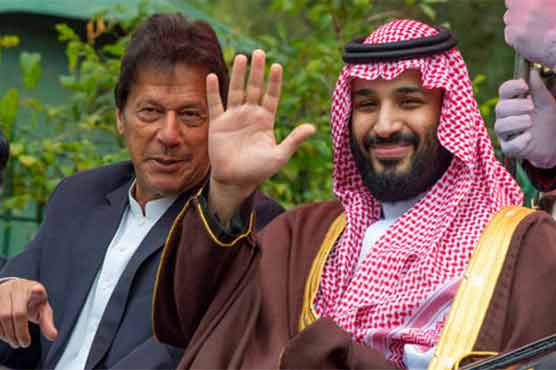 ISLAMABAD (DNA) – Prince Mohammad bin Salman bin Abdulaziz Al Saud, the Crown Prince of Saudi Arabia, on Monday called Prime Minister Imran Khan to discuss the situation of the occupied Kashmir.
Both leaders in a telephonic conversation discussed the current situation of the Kashmir. PM Imran apprised the Saudi Prince about the Indian atrocities taking place in the valley after the abrogation of the Article 370.
The telephonic communication between the two leaders also reviewed the overall situation in the region besides Kashmir.