PM Imran again discusses Kashmir issue with Donald Trump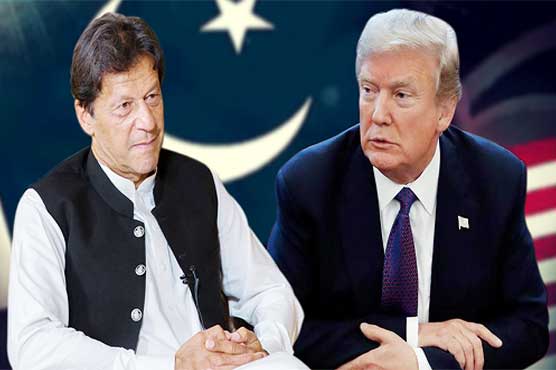 ISLAMABAD (DNA) – Prime Minister Imran Khan discussed situation in Indian-occupied Kashmir (IoK) with US President Donald Trump during a telephonic conversation on Monday.
Addressing a press conference in Islamabad on Monday, Foreign Minister Shah Mehmood Qureshi said that PM Imran Khan and US President Donald Trump have discussed the evolving situation in Kashmir after India s unilateral decision to change special status of Occupied Kashmir.
He said that in a telephonic call the prime minister apprised Donald Trump that Indian unilateral decision was aimed at changing special status of the internationally recognized disputed territory and its demography.
The foreign minister said that US President Donald Trump spoke with India's Prime Minister Narendra Modi over phone and urged him to reduce tension between India and Pakistan over the disputed Kashmir region.
"Later, he [Trump] had a telephonic conversation with PM Imran," Qureshi said.
The foreign minister said that Imran Khan had made it clear to the US president that India's decision to revoke occupied Kashmir's special status has put the regional peace at stake.