Over Rs200 billion shifted to rural areas on Eid: FPCCI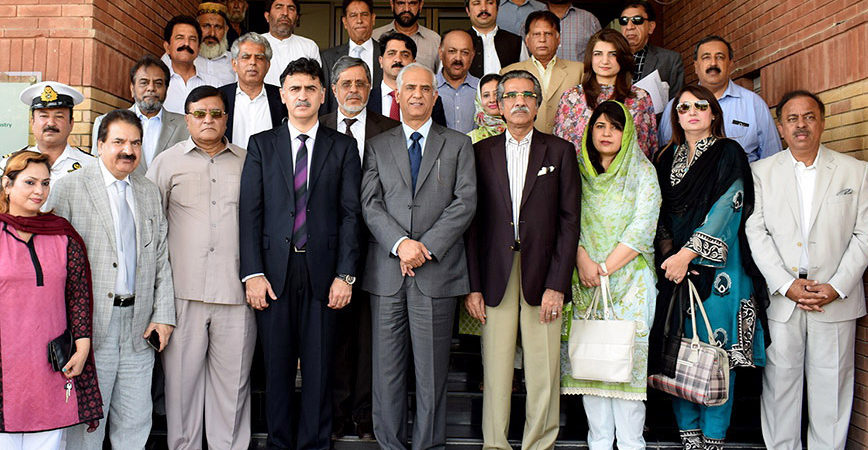 ISLAMABAD SEPT 15 (DNA) -The Federation of Pakistan Chambers of Commerce and Industry (FPCCI) on Thursday said Eid economy is expanding which is a very good omen for farmers and rural areas.
Some estimates suggest that around Rs200 to 300 billion have been shifted from urban centres to rural areas during Eid-ul-Azha in which 85 percent was spent on buying animals, said Abdul Rauf Alam, President FPCCI.
In a statement issued here today, he said that Eid-e-Qurban generates a great economic activity around the Muslim world while its ballooning size is a very positive indicator.
It create millions of temporary jobs, benefit unemployed, transport sector, tanners, textiles, social and religious groups etc., he added.
He said that it promote country's livestock sector which is 58.5 percent of the agricultural sector and over 12 percent of the GDP. Crops are going down but livestock sector is showing 3.6 percent growth, he said.
Abdul Rauf Alam said that a little focus can help country export sizable number of cattle heads to Saudi Arabia benefitting rural economy and earning foreign exchange.
He said that livestock sector has transformed Pakistan into world's fourth largest milk producer but want of value addition is keeping stakeholders from full benefit.
Rural residents who raise animals for sale on Eid bring in billions into the rural economy which help alleviate poverty.
The President FPCCI said that greater number of people are inclined to spend more liberally and the overall price movement fails to deter them while the total production of cattle has been increasing in the country.
Abdul Rauf Alam said that rich should not forget poor having no resources to celebrate the religious festival. Every year many miss this chance to create harmony and love in the country, he added.=DNA