HRCP calls for action on UN plea on disappearances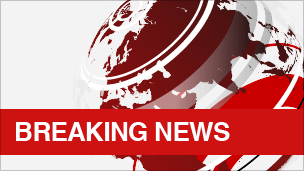 LAHORE, SEPT 15 (DNA) – The Human Rights Commission of Pakistan (HRCP) has called upon the government to implement the recommendations made by the United Nation's Working Group on Enforced or Involuntary Disappearances
The commission has also asked the authorities concerned to pay due attention to the working group's latest report to the UN Human Rights Council.
A statement issued by the commission here today said: In its latest report to the UN Human Rights Council, the UN Working Group on Enforced or Involuntary Disappearances (WGEID) has again regretted that the government of Pakistan has not implemented the recommendations it had made after its visit to the country in 2012.
These recommendations included the following:  Enforced disappearance should be made a crime in the Penal Code, based on the definition of the offence as given in UN Convention on Disappearances.
The Commission of Inquiry on Enforced or Involuntary Disappearances should be strengthened by increasing its members, staff and financial resources.
Any person deprived of liberty should be kept at an officially recognised place. In case of human rights violations, the suspected perpetrators should be suspended and tried by a normal court.
Financial aid should be provided to the families of victims of enforced disappearance.
Pakistan should ratify the Convention for the Protection of all Persons against Enforced Disappearances.
The Working Group has thanked the government of Pakistan for providing information on a "high number of cases" in February 2016, which demonstrates "the government's commitment to engage with the Working Group." The Group also described meeting with the government's representative at its 109th session as "constructive."
Since its inception in 1980, the Working Group has transmitted a total of 55,273 cases to 107 states. The number of cases under active consideration (on 18 May 2016) was 44,159 in 91 states.
The latest report covers the activities of, and communications and cases examined by, the Working Group during the period 16 May 2015 to 18 May 2016.
During the period under review, representatives of a number of governments, including Pakistan, attended the sessions of the Working Group. The other governments were Burundi, Egypt, Japan, Maldives, Morocco, the Sudan and Ukraine.
Pakistan is among the 12 countries to whom the Working Group transmitted prompt intervention communications addressing allegations of harassment of and/or threats to human rights defenders and relatives of disappeared persons. The other countries were Bangladesh, the Central African Republic, China, Colombia, the Congo, Guatemala, India, Iraq, Mexico, Serbia and Venezuela.
Pakistan was also among the seven countries to whom the Working Group transmitted general allegations, related to obstacles to the implementation of the Declaration on disappearances. The other countries were Bangladesh, Cameroon, Colombia, Egypt, Kenya and Uruguay.
The Group transmitted two urgent appeals concerning persons who had been arrested, detained, abducted or otherwise deprived of their liberty or who had been forcibly disappeared or were at risk of disappearance in Ethiopia and Iraq.
It also transmitted eight other letters addressing issues related to enforced disappearances to the Governments of the Democratic Republic of the Congo, the Gambia, Guatemala, Italy, Morocco, Pakistan, Portugal and the United States.
The Working Group also said: "The number of urgent actions sent during the reporting period, in particular to Egypt and Pakistan, is of serious concern. The Working Group appreciates that both Governments maintain a fruitful dialogue with the Working Group and cooperate with the mandate, including through providing information on cases."
In conclusion the group said "it once again calls upon States that have not signed and/or ratified the International Convention for the Protection of All Persons from Enforced Disappearance to do so as soon as possible and to accept the competence of the Committee on Enforced Disappearances to receive individual cases under article 31, and inter-State complaints under article 32 of the Convention".=DNA
=======================