Role of brave working class in struggle for national development: Sanjrani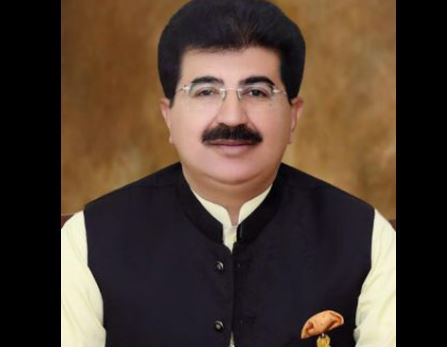 ISLAMABAD, Apr 30 (DNA): Chairman Senate Muhammad Sadiq Sanjrani in his
message on the occasion of International Labor Day said that the role of
our brave working class in the great struggle for national development
is of key importance.
The Chairman Senate said that May 1st is celebrated all over the world
including Pakistan as a symbol of protection of Labor rights. The
Chairman Senate said that the problems of the Laborers could be further
reduced by increasing the minimum wage for skilled and unskilled
workers.
He said that Pakistan is taking various steps to solve their problems.
The Chairman Senate while expressing solidarity with the Labor class on
May 1st said that this day gives us an opportunity to recognize and pay
tribute to the tireless efforts that workers have made for the
development, prosperity and well-being of their respective countries.
The Chairman Senate said that in the present times this day has attained
more importance for Pakistan as the country's dynamic workforce is the
real pace of our development. The government's goal of rapid,
comprehensive and sustainable development can only be achieved through
our hardworking, dedicated and committed manpower.
Sanjrani said that in the Post Covid world the crisis had created
extraordinary conditions and millions of workers had lost their jobs.
There is an urgent need to pay more attention to the rights and welfare
of the workers and the working class.
Deputy Chairman Senate Mirza Muhammad Afridi in his message on the
occasion of International Labor Day said that May 1st is an important
day and every year May 1st is celebrated as Labor Day to honor the
workers for their everlasting struggles. The Deputy Chairman Senate said
that the government is committed to ensure protection of workers'
rights. DNA
====