Qandeel Baloch claims she suffered an abusive marriage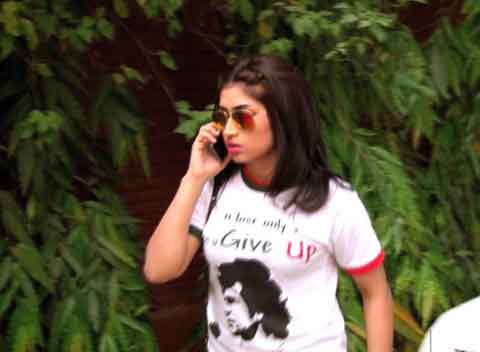 Internet sensation Qandeel Baloch accepted on Wednesday that she had been married previously and had a child from that marriage.
Her husband Ashiq Hussain came on live television earlier this week claiming that the model had married him in 2008 and they had a child together.
He also said that Qandeel 's real name was Fowzia Azeem.
Qandeel accepted her marriage to Ashiq Hussain. "I was in an abusive marriage with him for a year and a half. My parents had married me to him against my wishes. He used to beat me up," she said.
She added that she does not visit her son.
Earlier, a man from Peshawar claimed to be Qandeel's first husband. In a statement to the media Shahid Baloch demanded that Qandeel remove his surname from her name. "She is giving Baloch people a bad name," he said.
Qandeel was recently in the news for her selfies with Mufti Qavi, who was suspended from the moon-sighting Ruet-e-Hilal Committee after their pictures went viral.
Qandeel has often expressed her desire to marry Pakistan Tehreek-e-Insaf Chief Imran Khan. In one of videos on social media she says, "Marry 'with' me Imran Khan, please."