Puppet show for orphan children organized at PNCA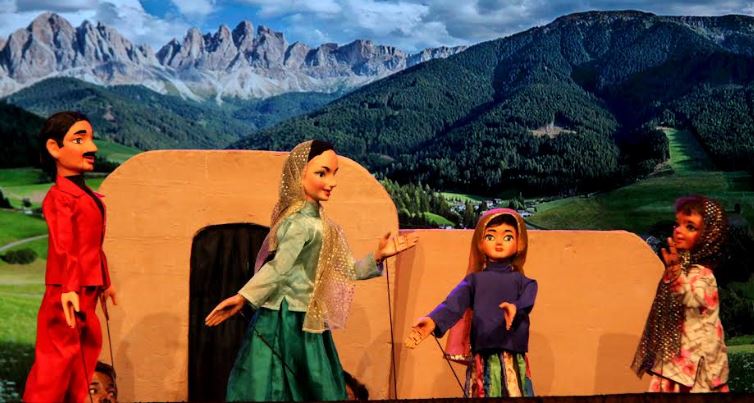 ISLAMABAD, DEC 1 /DNA/ – National Puppet Theatre Pakistan National Council of the Arts has started its theme-based puppet shows including its message-oriented performances on various socio-economic issues and their solutions. In the series of this endeavor, PNCA in collaboration with Secours Islamique France has held two puppet shows on 30th November and 1st December, 2021 at PNCA's Auditorium.
The objectives of these puppet shows were to create awareness among community regarding rights and responsibilities of children and parents ,help and support orphan children and their families by providing equal opportunities for quality education of girls and boys, provision of nutrition, clean water and clean environment for their growth to protect children from drug addiction and drugs, to create awareness among children for their right of protection from laborious work which directly affect their physical and mental growth and their protection from sexual and physical abuse. NPT had conveyed these messages through stories of "Meena Ki Kahani" and "Roshan Mustaqbil".
Mina ki Kahani is a story of a village child girl who despite of her urge to receive education and go to school like her brother was denied of her right to education. Somehow at lateral stage her parent realize importance of education for girls and allow her go to school. "Roshan Mustqbil" is a story of three orphan children two brothers and sister who are street hawkers and house maid. They earn their livelihood through labor work.
Their employers take responsibility for their education livelihood with a message to encourage well off families to support orphans and less privileged communities in our society to get education and other basic necessities of life.Promotion of Puppetry Art in Pakistan and use of Puppetry as a strong medium of communication to create awareness on socio-economic, social issues and their solution, ethics and moral values, diseases, their treatment and prevention are the key objectives of Pakistan National Council of the Arts on which PNCA will work through its National Puppet Theatre in collaboration with public and private sector organizations. All public & private sector organizations especially working in the fields of education, health, social welfare, child & women's rights protection and social issues are encouraged to approach PNCA for collaborative activities. As all of us working individually cannot bring change and improvement in society at national level but our collective efforts will turn us into an educated and enlightened nation with a common sense of responsibility among us to preserve water, provide clean water, health facilities, quality education, safe environment for growth to everyone.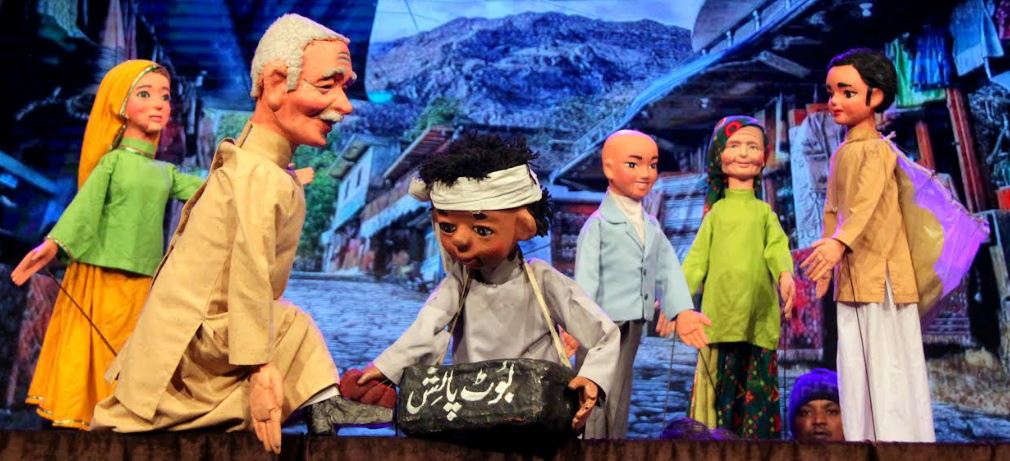 PNCA through arranging message-oriented art and cultural activities can provide platforms to all for creating a common sense of responsibility among the public. At the end of the show, the host of the show, the puppet character of Kiran, requested all to join hands with PNCA in creating awareness on social issues and their solutions PNCA in collaboration with Secours Islamique France has arranged puppet shows to bring awareness on rights and responsibilities of children and parents. SIF has been working in Pakistan since 2010 to provide support to orphan children and their families through provision and creation of opportunities for education, clean water, health facilities and nutrition.
After the shows, visits to galleries were arranged for orphan children and their mothers to encourage them to explore their inborn skills for drawing, painting and to create some artwork. Children and families and other guests appreciated solo exhibition "Beauty Alt Atrocity" of Ayisha Arshad Shahnawaz, PNCA's permanent collection of artworks and paintings of renowned artists and legends of Visual Arts Sadquain, Masood Kohari, Mian Ejazul Hassan, Jamil Naqsh, Fouzia Minnullah, Haji Sharif, Zahoor ul Ikhlaq, A.R Chughtai, Mian Sallahudin, Guljee, Amin Guljee, etc.
The shows were successful and received great applause. Mothers urged PNCA to arrange such activities in future as well for provision of message-oriented entertainment for their children and themselves. They lauded efforts of PNCA & SIF for their support. In Future, PNCA will plan a series of these shows in collaboration with other organizations for the less privileged and general public to bring smiles on their faces, to educate them and to promote puppetry art in Pakistan.