Punjab Govt may ensure availability of diesel in wheat harvesting areas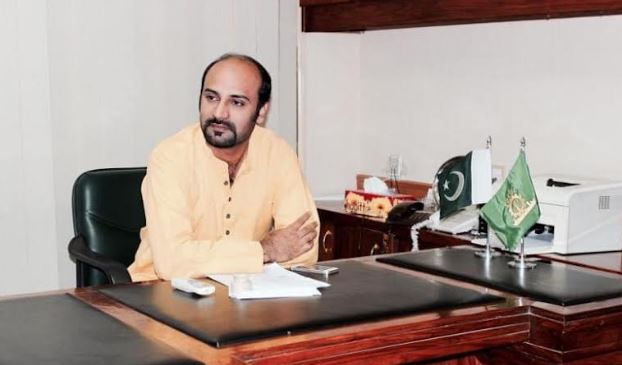 Lahore: /DNA/ – Federation of Pakistan Chambers of Commerce and Industry (FPCCI) former Agriculture Chairman, Ahmad Jawad on Sunday said that shortage of diesel is witnessed in different areas of punjab which could effect the harvesting of the wheat crop. 
Talking to media, he said Chief Secretary Punjab may ensure the availability of the diesel on fuel stations in the wheat harvesting areas of the province. As petroleum dealers likely to hold the supply of the petroleum products due to substantial expected increase from May 1st.
On the issue of seed cartelisation, he viewed seeking cooperation under CPEC projects for seed development expertise would help in improving agricultural productivity. 
We need to revamp our seed sector; "we need to produce larger volumes of certified seeds at affordable prices and we ought to streamline the distribution of quality seeds among farmers across Pakistan". In this regard Federal Seed Certification and Registration Department (FSC&RD) role needs to be redefine.
He said currently they provide registration of varieties and certifications of seed. Given that registration benefits neither the breeder nor the farmer, why should it be required at all? Similarly, seed certification has become largely irrelevant, as much for the lax implementation regime as for farmers' reliance on their judgment, rather than a tag issued by an official displayed on the seed bag. 'Companies usually obtain these certification tags from FSC&RD to avoid unwarranted inspections, rather than for any value that the tags may add to their business'.
Though the earlier amended Seed Act is an example of obedience to rich transnational corporations. An amendment Act is in compliance with TRIPs, which guarantees the private sector taking control over the livelihood of small farmers and is one of the most anti-farmer Acts in Pakistan. This terrible step have worsen food insecurity in Pakistan mainly in Sindh province.
"Jawad further said majority of seed companies is engaged in just marketing of certified seeds produced by leading seed-producing companies, which is perhaps why we don't see new seed varieties more often". And that is why even technological advancement in preservation of seeds is not progressing well in the country.
FPCCI official further viewed targeted subsidies will not only provide relief, but also assist in countering social unrest, which in the present political milieu could spiral out of control very quickly". he added.