'Progress will not stop,' vows PM Nawaz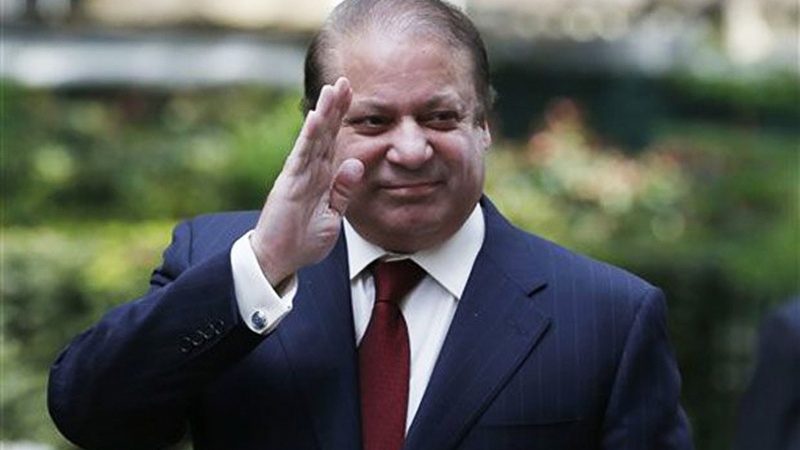 SANGLAHILL, NOV 11, (DNA):  Prime Minister Nawaz Sharif on Friday vowed the agenda of "those people trying to stop progress" would not be successful. "Progress will not stop," he promised while addressing a public gathering in Islamabad.
"The people who brought loadshedding to Pakistan… Those people who are trying to stop progress… These people don't want loadshedding to end, they don't want electricity prices to come down. Their agenda will be unsuccessful," he roared.
"The map of Pakistan is changing with the China-Pakistan Economic Corridor. Go look at Gwadar. Go look at Balochistan. Then go look at Khyber Pakhtunkhwa," he said, referring to the opposition Pakistan Tehreek-i-Insaf which leads the KP provincial government.
"They said they would make a Naya Pakistan, but we are the ones building Naya Pakistan there. We are the ones making road and power projects there…We ended terrorism in Pakistan. We launched the operation in Karachi," he said.
"Look at the Pakistan of three years ago and compare it to the Pakistan of today… Pakistan is with Nawaz Sharif."
PM inaugurates Sangla Hill interchange
PM Nawaz inaugurated the Sangla Hill interchange located on the Pindi Bhattian-Faisalabad Motorway.
The interchange will link adjoining areas of Sangla Hill to the National Highway and motorway network for agricultural and industrial development in the area.
There are agricultural farms and industries on the route and people will be able to transport products to adjacent areas and other cities, National Highways Authority spokesman Kashif Zaman earlier.
The interchange, completed at a cost of more than Rs3 million, is 3.7km long, has a 440-metre service road and two toll plazas.
"Today the interchange is complete," Nawaz Sharif announced. "Tell me, brothers and sisters, what else do you wish for?"
"Do you want Sui gas?" he asked. "We will give you that as well, no matter how much it costs," he promised the cheering crowd.=DNA
============