Gen Raheel lauds Swat People for their stand against reign of terror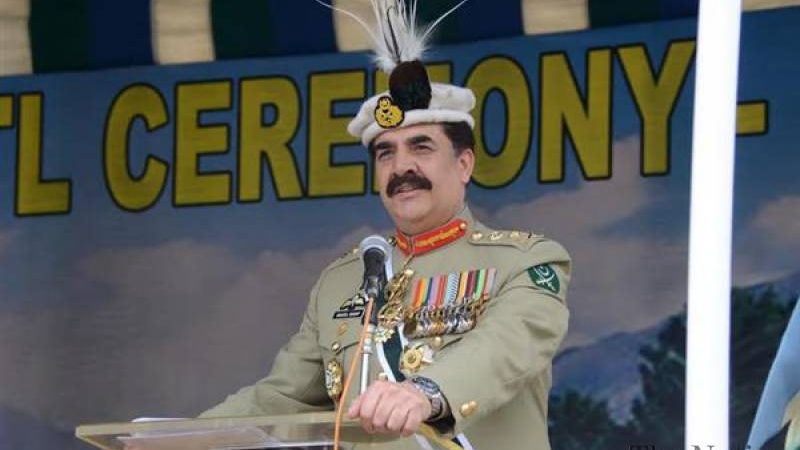 MANGORA, NOV 11, (DNA) :  Chief of Army Staff (COAS) General Raheel Sharif on Friday extended his gratitude towards the people of Swat for their valiant stand against reign of terror and standing alongside the security forces to throw terrorists out of the valley for ever.
The army chief, accompanied by Khyber Pukhtunkhwa chief minister and governor, also laid the foundation stone of Swat Cantonment during the visit to Mangora, Kaju and Khwazakhela areas of Swat.
Gen Raheel reaffirmed the military's commitment to continue playing a solid role in ensuring the enduring peace and security to the people of Swat.
"Development of Fata and Malakand is a priority task being executed as a well considered strategy," he said during the ceremony of laying foundation stone of army cantonment in Swat.
"The whole world acknowledges Pakistan Army for completing the entire cycle of fighting terrorism, from operations to reconstruction and resettling of displaced people back in the area," the army chief added.
Gen Raheel also appreciated the continued support of locals in combating terrorism and acknowledged their sacrifices in the war against terrorism.
The army chief, along with locals, while visiting the newly built Sheikh Khalifa Bin Zaid model hospital in Swat, thanked leadership of United Arab Emirates (UAE) for their contribution for socio-economic development of the area.
UAE Ambassador Essa Abdulla Albasha al Noaimi and Director UAE Pakistan Assistance Programme (UPAP) were also present on the occasion.=DNA
==============