PML-N protestors halt PTI rally in Kohat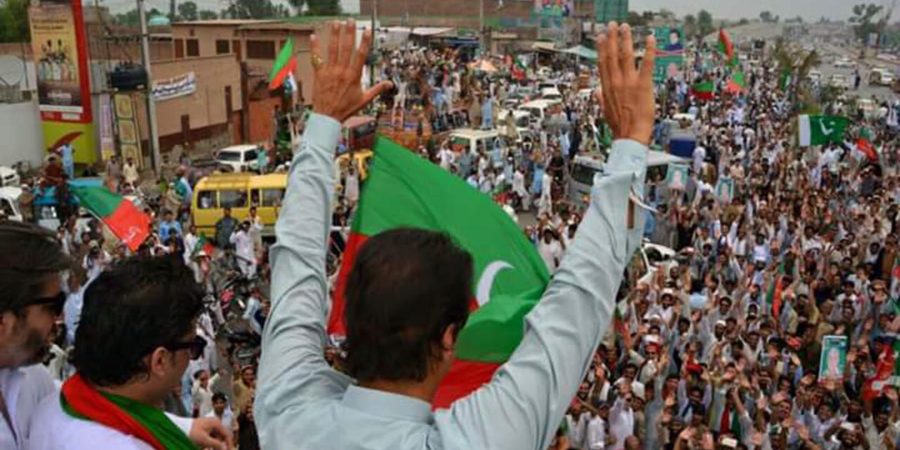 PESHAWAR, AUG 07 (DNA): Protesters belonging to Pakistan Muslim League-Nawaz (PML-N) on Sunday stopped Pakistan Tehreek-e-Insaf's Ehtesab rally from heading to Attock from Peshawar.
According to sources, PTI workers from across the KP and FATA gathered in Peshawar to begin their Tehreek-e-Ehtesab rally towards Attock.
However, when they reached Kohat a large number of protestors belonging to PML-N were on roads. The workers, burning tyres on roads at four different points, came face to face with participants of PTI rally, compelling Khan's supporters to change their route.
PML-N supporters were being led by the party MNA Abbas Afridi; however, PML-N senior leaders Talal Chaudhry claimed that the protest was joined by other parties as well.
"The protest has nothing to do with PTI's rally," Chaudhry clarified.
Meanwhile, PTI Vice Chairman Shah Mehmood Qureshi said the ruling party is using 'dirty tactics' to halt the way of anti-government protestors.
"Protest is our democratic right which could not be snatched. They are uselessly inflicting hindrances," Qureshi said.
PTI's rally is being taken out against the PML-N government and corruption.
Apparently to foil PTI's political show, the ruling PMl-N has organized a public meeting in Peshawar today.
PTI's protest march is part of the opposition's efforts to press the government to launch probe into Panama Leaks, which involved offshore holdings of Prime Minister Nawaz Sharif's family.
The anti-government and anti-corruption rally will be led by PTI Chairman Imran Khan.
According to our correspondent, PTI activists from all over Khyber Pakhtunkhwa and Federally Administered Tribal Areas (FATA) reached Zakori Bridge to kick off the rally.
Imran Khan addressed his supporters before formal start of the rally.
He was accompanied by senior party leaders including Naeem Ul Haq, Jehangir Tareen, and Shah Mehmmod Qurashi.
The rally started heading towards Attock where a large public meeting will be held in Khairabad area.
Thousands of PTI supporters are joining the procession. =DNA