PM inaugurates National Emergencies Operation Center (NEOC) at NDMA Head Quarters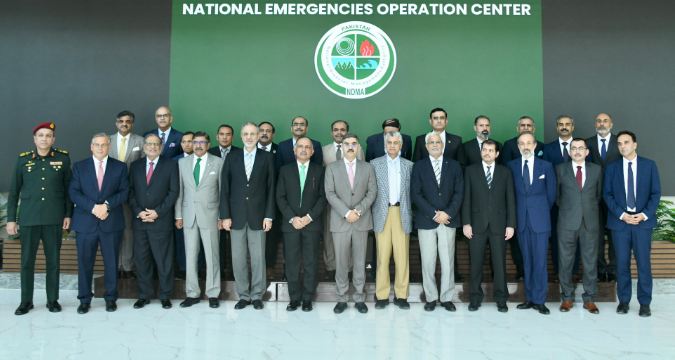 ISLAMABAD, OCT 5 /DNA/ – Caretaker Prime Minister Anwaar-ul-Haq Kakar inaugurated the newly established state-of-the-art 'National Emergencies Operation Center' (NEOC) at NDMA Headquarters in Islamabad today.
The Prime Minister lauded the establishment of NEOC that will help in coordinated efforts to not only manage the natural disasters in the future, but will help in disaster risk reduction and mitigation of damages. Emphasizing the importance of disaster resilient infrastructure and policy framework, the Prime Minister said that despite being one of the least contributors of carbon emissions globally, Pakistan is one of the top countries affected by climate change. "Climate change is a real challenge that will keep haunting our future generations unless we take such concrete steps", he reiterated.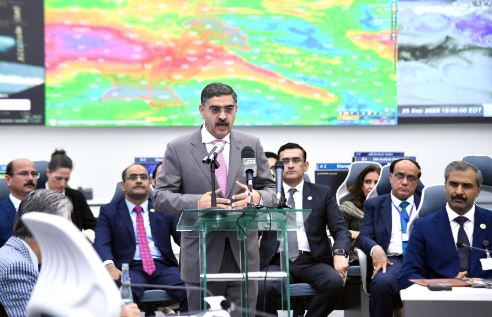 The Prime Minister also praised the coordinated efforts of all State institutions during the devastating floods of 2022, especially NDMA. "Nearly one third of the population of the country was affected by floods in 2022 and USD 30 billion was estimated to be the economic losses. The world needs to step forward and help developing countries like Pakistan to cope up the adverse effects of climate change", he said. The PM also praised the role of NCOC both in COVID-19 and 2022 floods.
In a briefing, the Prime Minister was told that NEOC will serve as hub of all technological inputs related to climate change, disasters management and predictive modeling for national emergencies. First of its kind in Pakistan and the region, this is Pakistan's indigenously conceptualized capability, which will evolve capacity to predict future disasters with credence and accuracy about likely locations, time of impact and damage intensity. It would generate coordinated response, guiding lower tiers of provincial and district level disaster management authorities.
The need was felt for a platform which should perform the functions for developing a national collage of disasters monitoring, high end technology driven capability. It can estimate vulnerable areas needs and determine the gap to be pre-coordinated support from global partner through all time ready holistic national outlook in the form of real time National Common Operating Picture.
Chairman NDMA, Lieutenant General Inam Haider Malik, conducted the briefing session for the Prime Minister who attended as chief guest as well as Ambassadors, UN organizations' country heads, lead global NGOs, Pak academia lead institutional and experts who attended the event. He presented key lessons from Pakistan's extensive exposures to disaster and national emergencies in the past and shared new vision of NDMA for pro-active management of disasters through NEOC. The vision was principally approved by Prime Minister's Office and all national stakeholders of disasters response.
The ceremony was attended by national and international dignitaries who appreciated Pakistan government in establishing a high end outcome, fast-paced development of NEOC in record time and the swath of multilateral utility it promises of mutual growth and protection of strategic investments.