Niaz Support Celebrates a Year of Transformation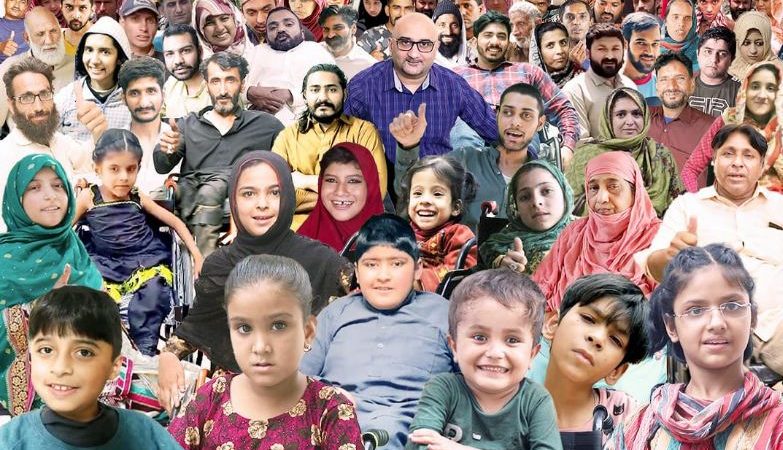 Niaz Support, a pioneering model to provide customised wheelchairs to deserving persons with disabilities, is celebrating one year of operation. With the support of its global honorary network of ambassadors, gifters, and partners, Niaz Support has made a significant impact on the lives of people with disabilities in Pakistan by providing them with the mobility and independence they need to thrive.
In its first year, Niaz Support made significant progress, mobilising over 1,000 persons with disabilities, connecting with 650 donors from 14 countries, and reaching 4,000 unique website visitors and 8,000 social media followers.
Niaz Support is receiving an outpouring of support from around the globe on its first anniversary, including from neighboring countries, which is a testament to the fact that humanity has no boundaries.
"We are deeply grateful for the support we have received over the past year," said Hussain Odhwani, Founder of Niaz Support. "We could not have achieved this milestone without the dedication of our team, the generosity of our gifters, and the trust of our community. We also thank all the print and electronic media for their support."
Niaz Support is a one-of-a-kind platform that connects gifters from all over the world with deserving people with disabilities in Pakistan. Gifterscan choose to give a customisedwheelchair to a particular person from the list of beneficiaries on their website, www.niazsupport.org. Niaz Support then manufactures the wheelchair according to the person's body measurements and disability needs, and delivers it to them directly. As a token of gratitude, a video of the delivery is sent to the gifterto keep the process transparent and to directly connect the donor with their beneficiary.
Niaz Support is not only mobilising persons with disabilities, but also creating employment opportunities for them by involving them in the manufacturing process of customised wheelchairs. This demonstrates Niaz Support's commitment to inclusion at the workplace.
"We believe that everyone deserves the opportunity to live a full and productive life," said Odhwani. "By providing customised wheelchairs, we are helping persons with disabilities to reach their full potential."