PM calls for strengthening economic, trade relations with US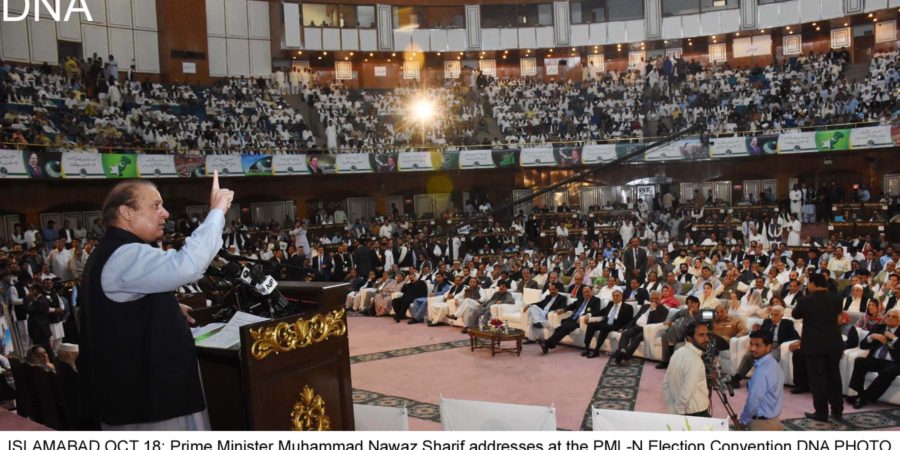 ISLAMABAD, October 18 (DNA): Prime Minister Nawaz Sharif has said Pakistan wants to further strengthen partnership with the United States to enhance bilateral trade and economic relations.
Talking to US Trade Representative Ambassador Michael Froman in Islamabad on Tuesday, he said the United States is the biggest trade partner of Pakistan and both the countries will look for new dimensions of trade.
The Prime Minister thanked the ambassador for granting observer status to Pakistan on Central Asia Trade and Investment Framework Agreement (TIFA), which would provide a great learning experience to it.
He said foreign companies were making handsome profits on their investments in Pakistan which indicated great opportunities and potential of the country.
Preferential market access might be granted for Pakistani textile products which would greatly boost Pakistani exports to the US markets, he added.
"We are executing mega energy and infrastructure projects across the country. Our energy situation has improved significantly and we will be able to overcome the energy shortage by the year 2018," a press release quoted the Prime Minister as saying.
The Prime Minister expressed the hope that 8th round of TIFA Council meeting would be very fruitful and both countries would find new ways to increase bilateral trade.
He said Pakistan had made substantial progress to protect Intellectual Property Rights (IPR) and was removed from the Priority Watch List for IPR by the US government.
Ambassador Michael Froman said Pakistan had made tremendous progress on several fronts in the last three years.
The security situation in the country improved considerably which was essential for investments and businesses, he added.
He said Pakistan's GDP growth around 4.7 % was reflective of the economic turnaround achieved by sustained efforts of the government.
The meeting was also attended by Minister for Commerce Engineer Khurrum Dastgir, Minister for Finance Muhammad Ishaq Dar and other senior officials.
The visiting delegation included David Hale, US Ambassador to Pakistan, Matthew Vogel, Deputy US Trade Representative, Ms Erin Frautschy Barrows, Ms Zeba Reyazuddin and Rob Garverick.