Palestinian products to be showcased in Pakistan in June: envoy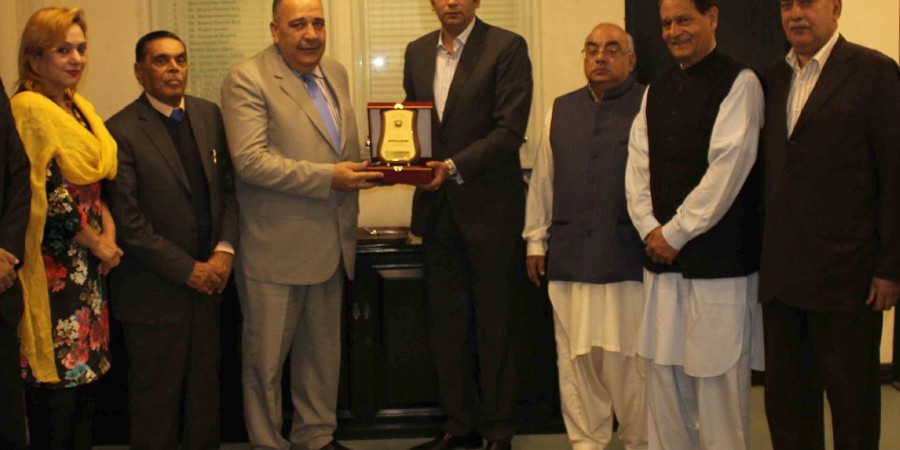 ISLAMABAD, MAR 11 (DNA) -. Walid Abu Ali, Ambassador of Palestine said that a Trade Expo of Palestine was being planned in Islamabad preferably in June this year to showcase the potential of many Palestinian products including marble & stones, food items, agro products, industrial goods, handicrafts, technology & communications, leather goods, construction, tourism and many others for Pakistani consumers.
He said the Organization of Islamic Countries (OIC) would sponsor the holding of Trade Expo in Pakistan. He said Islamabad Chamber of Commerce & Industry should cooperation with Palestinian Embassy to make this expo successful. He said this during an interaction with business community at Islamabad Chamber of Commerce and Industry.
The Ambassador said that the Trade Expo would provide a good opportunity to the businessmen of both countries to interact and explore ways and means for enhancing bilateral trade.
He said though it was difficult for Pakistani businessmen to do direct trade with Palestine due to Israeli factor, however, they could export to Palestine through Jordon, Egypt and Turkey which were facilitating it in trading activities. He said many Pakistani products including rice, textiles, pharmaceuticals and others have good potential in Palestinian market.
He stressed that more opportunities should be created for the businessmen of Palestine and Pakistan to identify all untapped areas of mutual cooperation.
He said enhanced business relations between the two countries would bring many benefits for their economies and people. He was also thankful to the Pakistani government and people for always supporting the cause of Palestine and added that Pakistan was a source of main support for Palestine.
Speaking at the occasion, Atif Ikram Sheikh, President, Islamabad Chamber of Commerce and Industry said that Pakistan and Palestine have good potential to complement each other in many areas and both countries should focus on developing bilateral trade to create better economic opportunities for their people.
He said both countries had agreed to form a Joint Ministerial Commission to improve two-way trade and economic relations and stressed that all possible efforts should be made to materialize this this plan.
He said Pakistan wanted peace in Palestine so that trade and economic activities could flourish and people of Palestine could enjoy a better living standard. He appreciated the initiative of holding Palestine's Trade Expo in Pakistan and assured that ICCI would extend all possible cooperation to make this venture successful.
Sheikh Pervez Ahmed Senior Vice President and Sheikh Abdul Waheed Vice President ICCI also underscored the importance of strengthening trade and economic relations between the two countries. =DNA
=============