'Pakistan-UAE relations brotherly unbreakable'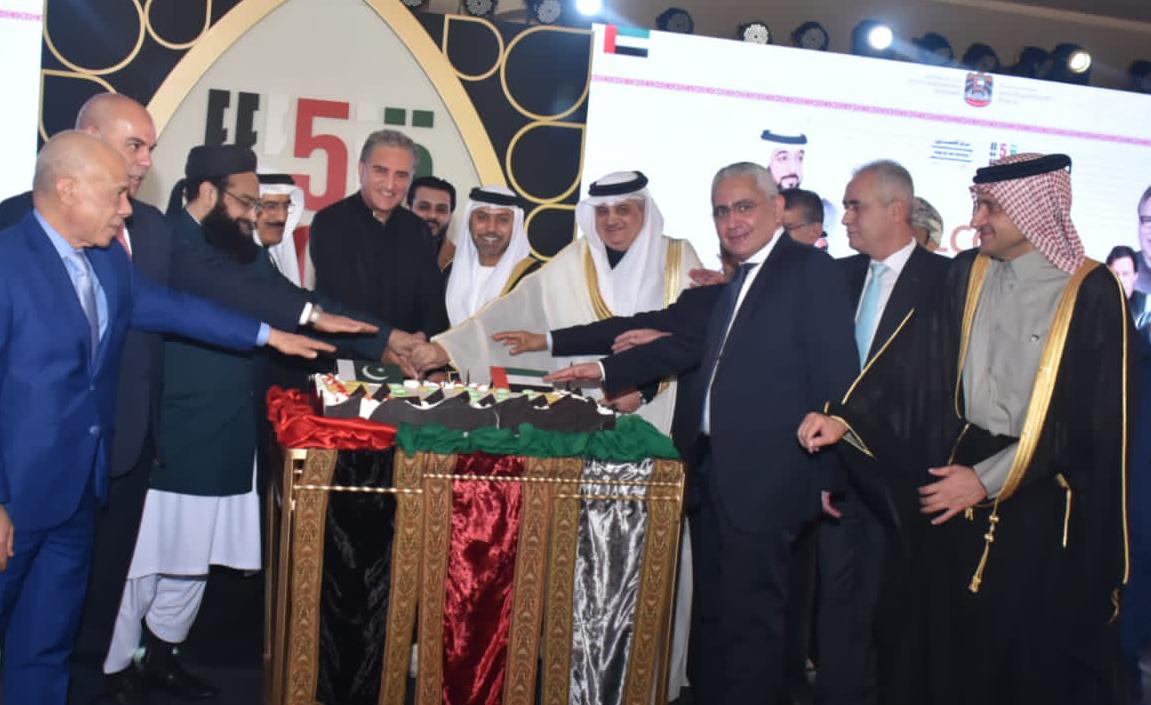 Shujaat Hamza
ISLAMABAD: Foreign Minister Shah Mehmood Qureshi has said that Pakistan and UAE enjoy brotherly warm relations. He was addressing a ceremony to commemorate 50th National Day of United Arab Emirates.
The Foreign Minister said, "Today, we are not only celebrating the Golden Jubilee of the unification of United Arab Emirates but also 50 years of diplomatic relations between Pakistan and UAE. I bring warmest greetings from the leadership of Pakistan for UAE leadership".
He said that Pakistan and UAE have excellent fraternal relations underpinned by a shared heritage and multifaceted cooperation.
"The tremendous progress achieved by UAE would not have been possible without the visionary leadership of the Founding Father of United Arab Emirates, His Highness Late Sheikh Zayed bin Sultan Al Nahyan," said the Foreign Minister.
Qureshi said that successive leaders of UAE have risen to the high standards set by His Highness Sheikh Zayed and have strengthened and diversified relations with Pakistan.
"Pakistan-UAE relations were reinvigorated after election of Prime Minister Imran Khan. Repeated visits by him and His Highness Mohammed bin Zayed Al Nahyan generated new momentum in our bilateral ties".
Qureshi said that Pakistan and UAE have also been working closely at international fora. "We congratulate UAE on its election to the United Nations Security Council for the term 2022-23 and for hosting COP-28".
Qureshi lauded UAE on successful inauguration of Expo Dubai. ":n the golden jubilee of UAE's foundation, we rejoice in its great achievement of successfully holding Expo 2020. It is the first ever World Expo in the Middle East, North Africa and South Asia (MENASA) region. In the spirit of our love for UAE, Pakistan has participated enthusiastically in the Expo".
Qureshi said that economic and trade ties between Pakistan and UAE are an important part of our bilateral relationship and have been growing steadily. With bilateral trade of over $ 8 billion, UAE remains Pakistan's largest trading partner in the Middle East and North Africa Region. It is also among the largest foreign investors in Pakistan.
Concluding his address, Foreign Minister extended heartiest facilitations from the people and Government of Pakistan to the people of UAE and its leadership on the Golden Jubilee of their unification.