Pakistan to set up tissue culture lab to double production of new potato variety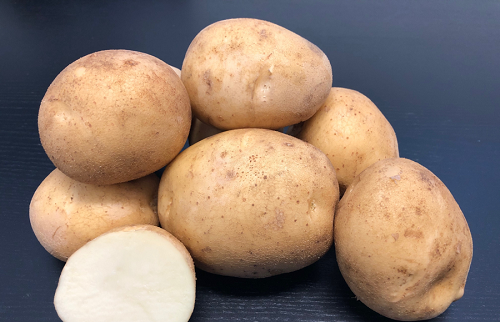 ISLAMABAD, June 4 (DNA): Special Assistant to Pakistan's Prime Minister on Agriculture Jamshed Iqbal Cheema will inaugurate a tissue culture lab in Jaglot area of Gilgit-Baltistan (GB) on June 9 to double production of a new variety of potato.
Spokesperson for Pakistan Agricultural Research Council (PARC) Shabbir Mirza told Gwadar Pro that the PARC Chairman Dr Azeem and GB Chief Minister Khalid Khurshid will also take part in the ceremony.
"The new potato variety is a blend of Chinese, Dutch and indigenous varieties developed through tissue culture technology," said Dr Ghulam Muhammad Ali, Member of Plant Sciences of the PARC Board.
He said that the new variety has much higher yield as compared with existing local varieties and is cheaper than the imported ones. According to him, the Jaglot lab is aimed at doubling the production of seed potatoes to meet the demand.
Dr. Ali said that the cold weather of GB allows those crops to be grown in summer, which in rest of the country are grown in winter. "This way, we can double the production of the seeds of new fruit or vegetable varieties by getting two crops in a year," he said.
He said that agricultural firms could take benefit of GB's cold weather to rapidly grow seeds and make double profits as compared with growers of other countries. "There is a big scope for private investors in this sector," he said.
In response to a question, the PARC spokesperson Shabbir Mirza said that Pakistan was looking forward to cooperating with China in developing agricultural sector in GB.
The region is Pakistan's gateway to China and has utmost importance in the view of CPEC. The government wants to bring prosperity to GB through agriculture.
"This sector is a major component of CPEC, so we foresee greater Chinese cooperation in support of Pakistani government's endeavours to trickle down the benefits of CPEC to this remote northern part of the country," he said.
On June 1, the federal government approved an ambitious program worth more than Rs. 4 billion for four agriculture and livestock development projects in GB. The new projects are part of the present government's plan for economic uplift of a region that connects Pakistan with China.