Pakistan to face India at WHL on 26th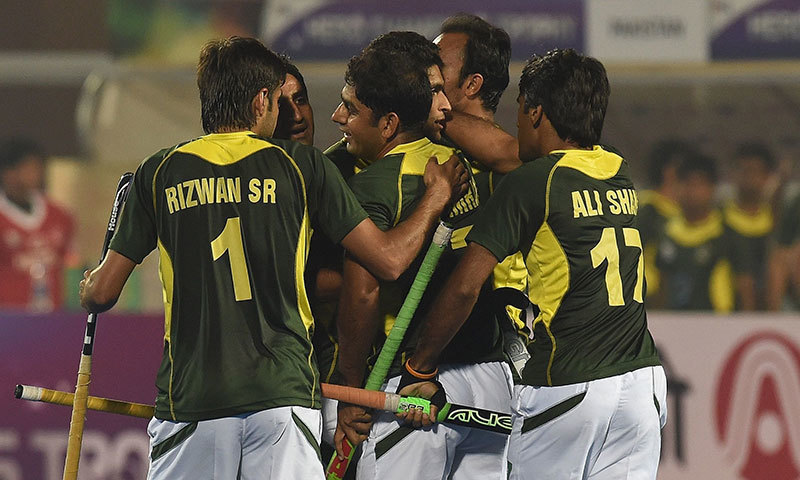 LAHORE: Pakistan will play their crucial match against traditional rivals India on June 26 in the World Hockey League (WHL) in Antwerp, Belgium, which also serves as the qualifying round for the 2016 Olympics.
Earlier in the round, Pakistan face the huge challenge in their match against Australia on June 24, as the green-shirts have been placed in a tough pool 'A' alongside Poland and France, besides India and Australia.
Pakistan will open their campaign on June 20 with the match against Poland.
Pakistan, who last won the Olympic gold back in 1984, in order to qualify for the Rio Games, need to beat at least one of the two major opponents — Australia and India — as France and Poland do not seem to be posing any significant threat to Mohammad Imran and his men.
Pool 'B' comprises Great Britain, Belgium, Malaysia, Ireland and China.
Top five teams of the qualifiers will make the Olympics, and that means a semi-final ticket can guarantee a team qualification for the extravaganza.
In the presence of two strong teams like India and Australia in their pool, Pakistan may face problems to make it to the last-four stage.
And in case Pakistan not qualify for the semi-final, it will be another hard task for them to fight it out to at least grab the fifth spot to ensure their place at the Olympics.
No doubt, India can stage a comeback in Antwerp to avenge their home defeat to Pakistan in the last Champions Trophy semi-final. Pakistan in an action-packed thriller overwhelmed India 4-3 before a lively crowd at Bhubaneswar.
The memorable victory was, bay far, a significant achievement of Pakistan hockey after many years in international contests.
Meanwhile, the Pakistan squad, which left for Belgium in the wee hours of Monday, have reached their destination. They play back-to-back practice matches against Ireland on June 16 and 18.
Schedule (pool stage matches):
June 20: India vs France, Pakistan vs Poland.
June 21: China vs Malaysia, Great Britain vs Belgium, Australia vs France.
June 23: Great Britain vs Ireland, India vs Poland, Belgium vs China.
June 24: France vs France, Pakistan vs Australia.
June 25: Malaysia vs Ireland, Great Britain vs China.
June 26: Ireland vs China, Pakistan vs India, Malaysia vs Belgium, Australia vs Poland.
June 28: Pakistan vs France, Malaysia vs Great Britain, India vs Australia, Belgium vs Ireland.
===========