Pakistan post collects Rs187083.62mn thru saving accounts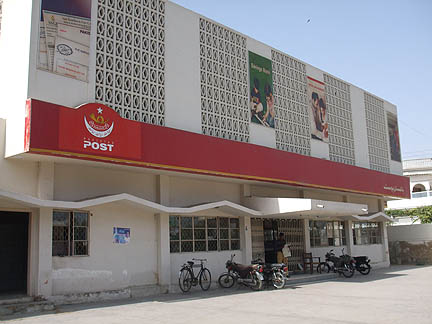 ISLAMABAD, FEB 16 (DNA) – Pakistan Post has collected Rs187,083.62 million through Saving Accounts and Saving Certificates during fiscal year 2014-15.epartment has collected Rs157,699.11 million from saving accounts while Rs29,384.51 million are collected through saving certificates. Pakistan Post Office is rendering Savings Bank services as an agent of Ministry of Finance on commission under Saving Bank Act, 1873, an official of Pakistan Post told state-run media.
He informed that the department has biggest network for collection of savings from masses through more than 12,000 post offices spreading all over the country providing reliable and convenient banking facilities to people at large, in both urban and rural areas.
The saving accounts services included saving bank ordinary accounts, special savings account, defence services certificates, special savings certificates and regular income certifica
Giving details of collected revenue, he apprised that Rs8647.899 million collected from saving banks ordinary accounts, Rs1363.868 million from Army Saving Bank (SA) Accounts, Rs190.348 from Pakistan Air Force SB Accounts, Rs141.737 million from Navy SB Accounts and Rs147.302.430 million from Special Savings Accounts till end of last fiscal year.
In Savings Certificates Pakistan Post collected Rs26276.140 million from Defence Saving Certificates (SC), Rs1103.635 million from Special SC and Rs2,005.021 million from Regular income certificates during this time span. DNA