Pakistan making extensive diplomatic efforts to win support for NSG membership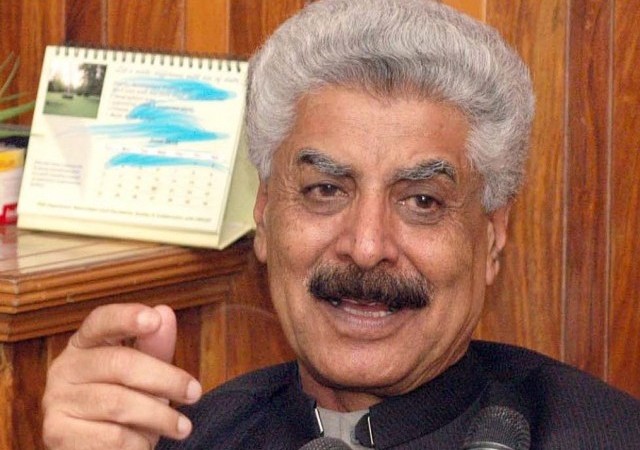 ISLAMABAD, 03 AUG (DNA) – Minister for States and Frontier Regions Abdul Qadir Baloch on Wednesday said that Pakistan was making extensive diplomatic efforts to win support within Nuclear Suppliers Group (NSG) for its membership.
Speaking during question-hour in the National Assembly, the ministers said Prime Minister Muhammed Nawaz Sharif had sent letters to his counterparts in all NSG countries.
Similarly, he added Advisor on Foreign Affairs Sartaj Aziz, Special Assistant to Prime Minister Tariq Fatemi made phone calls to their counterparts in NSG countries who favored Iran non-discriminatory criteria-based approach for membership of NPT countries.
Abdul Qadir Baloch said that Pakistan's strong multi-pronged lobbying efforts had started yielding results and our arguments for criteria-based approach and negative impact of any India specific resumption on the strategic stability in South Asia and the future of non-proliferation regime had found resonance among several NSG countries. He said the US was giving importance to India to counter China.
However, he said the US had assured Islamabad that it was not doing so at the cost of Pakistan. Replying to another question, the minister said the total number of Pakistanis imprisoned in Turkey at present was 37, adding the allegations against the prisoners included drug trafficking, robbery, deprivation of liberty and fake documents.
He said mission had taken measures for their release and remained in continuous contact with the relevant Turkish authorities to ensure the well-being of the prisoners. He said in general, Turkish Government provided defence counsel to prisoners.
However, in those cases where the Turkish Government did not provide a legal counsel, the mission, after seeking Ministry's approval, makes arrangements for the legal counsel for the prisoners.
He said as Turkish Courts did not have a Turkish-Urdu interpreter, Mission also arranges an interpreter for the prisoners. He said once a prisoner completed the sentence, the mission arranged the ticket and travel documents for his/her repatriation to Pakistan. DNA