Pak vs Ind: Hotel accommodation and airfare hike ahead of World Cup match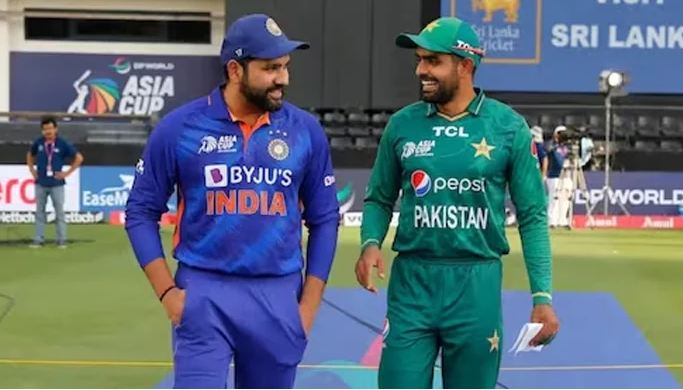 The match between arch-rivals India and Pakistan always remains one of the highlights of every mega cricket tournament, and with the ICC Men's Cricket World Cup inching closer, fans of the game are looking forward to witnessing the historic sporting event.
However, the anticipation of the big day in cricket history has been dampened a little by a surge in airfare and hotel prices, as even domestic travel within India has become expensive.
Airfares from Delhi and Mumbai to Ahmedabad have surpassed INR20,000, as the excitement surrounding this long-awaited game has led to increased demand for flight tickets to the host city.
Cricket enthusiasts planning to attend the match are expected to remain prepared for the escalated costs of air travel and accommodation.
At present, a one-way direct flight from Delhi to Ahmedabad or Mumbai to Ahmedabad ranges from INR15,000 to INR22,000.
The price hike is much worse for those travelling to India from other countries, leaving fans dejected as they ponder over plans to attend the match amid steep airfare costs.
Meanwhile, rent for hotel rooms has increased up to INR50,000.
Nishant Pitti, the CEO and co-founder of EaseMyTrip, spoke about the historical popularity of the India vs Pakistan cricket game.
"Ever since the announcement has been made officially, there has been a 5X increase in hotel tariffs for one night. Luxury hotels have been charging as high as ₹50,000 per night. And it's not just hotels but even flight tickets are soaring," Pitti said.
He added that airfares are six times more expensive, even if booked three months before the match.
"An economy class Delhi-Ahmedabad ticket in August and September would be around ₹3,000. But the same ticket a day before the match, would cost ₹20,000," Pitti stated.
He also mentioned that demand for flight tickets and searches on his website had reached an unprecedented level. "Most people eager to attend the match have already begun booking tickets in advance."
Meanwhile, Group Chief Executive Officer and Co-Founder of ixigo, Aloke Bajpai, reported a hike in travel queries to all host cities.
"We have seen a significant surge in search queries for travel to all host cities… Price fares may go up close to the match dates depending upon the demand and availability," he said.
According to Krishna Mohan, the managing director of Southern Travels, said air tickets are projected to increase significantly in the upcoming months.
"Prices will peak by the end of September… The highly anticipated cricket match between India and Pakistan is a big contributor," Mohan said.
On the other hand, fans have shared their frustration about the lack of information on ticket sales on the ICC's website, despite the ICC ODI World Cup schedule being released over two weeks ago after ICC remained silent on ticket pricing and reservations, Inside Sport reported.
While there is no clarity on ticket information, hotels in India are already fully booked for the World Cup. Inquiries and bookings have been made for matches in cities like Pune, Mumbai, Bengaluru, and Kolkata, with expectations of high demand.
"We have already got room bookings for the India-Pakistan match dates at our Ahmedabad hotel. Enquiries and bookings are also started for our hotels in Pune, Bengaluru, Mumbai, and Kolkata. It is expected that most hotels in these cities will get sold out on match dates," a general manager of sales at a hotel and resort company said, speaking to an Indian media outlet.
The match between Pakistan and India is slated to take place on October 15 in Ahmedabad.