Pak-Rus Relations: Diamond Jubilee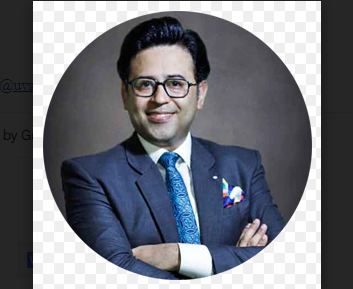 Dr M Ali Hamza
When the former prime minster Imran Khan was ousted from the parliament, one of the main rumors circulated was his two days visit to Russia.The pro-American forces within the country did not approve of this visit. It was not a simple trip, rather was the first visitby a Pakistani prime minister in 23 years. PM Imran is the first Pakistani premier to visit Russia on a bilateral trip since Nawaz Sharif visited the country in March 1999; and you know what happened afterwards. IK visit was a declaration of revival of relations. Moreover, Imran Khan was first foreign leader to meet with Russian President Vladimir Putin after Russian troops entered the separatist regions of eastern Ukraine that escalated crisis between Russia and the West. It was also a clear demonstration that Pakistan and Russia now matter for each other strategicallymore than ever before.Let us have a quick overview of 75 years of this zigzag relation and the future prospects. It was 1
st
may 1948 when Pakistan and Russia (former Soviet Union) established diplomatic relations. From the initiation of the relationstill 1954 both countries had ups and downs. As a result of elections in 1954, the newly elected PM Hussain Suhrawardy; a man of left-wing ideology, deliberated onimproving relations. A delegation of the Soviet cultural troupe toured Pakistan and a first ever festival of the Soviet films was held in Karachi. As a reciprocal gesture the Govt. of Pakistan sent a delegation to study the Soviet industrial and agricultural development. It was 1956 when Soviet Union offered technical and scientific support to Pakistan for the peaceful uses of nuclear energy.  This all happened after PM Suhrawardy submitted the plan to established the nuclear power against India: so, it was Mr. Suhrawardy not Mr. Zulfiqar Ali Bhutto who has to be credited for the conception of nuclear energy program. Later, the Soviet Union agreed to offer technical assistance to Pakistan in agriculture, economic, science, control of pest, flood control, desalination, soil erosion etc. This was the result of dialogues and consistent relation that in 1958, Pakistan and Soviet Union finally established an oil consortium; Pakistan Oilfields, and expressed interests in establishing the Pakistan's first steel mills.Then
a sudden and decisive exercise of armed force in politics
was triggered; a US-backed 1958 military coup took place. The relations between Pakistan and USSR turned dormant. In 1959 a location called Badaber; in south of Peshawar, was leased to CIA for 10 years to establish a camp under the project Sand Bag. CIA was interested to intercept radio transmission from the Soviet Union. So, they did. OnMay 1,1960, a United States U-2 spy plane was shot down by the Soviet Air Defence Forces while conducting photographic aerial reconnaissance deep inside Soviet territory. It is said that Soviet Union paid back its revenge on Indo-Pakistani war of 1965; emerged as the biggest supplier of military hardware to India. Soviet Union also used the diplomacy, convincing the US and Western powers to keep a ban on Pakistan's military hardware.However, in 1968, Soviet Union and Pakistan made an arms deal. The Anti-American sentiment was greater in East-Pakistan
(currently Bangladesh).
Even162 newly elected members of East-Pakistan Parliament in 1970, denounced Pakistan's government defense treaty with United States signed in 1954 and caused the establishment of MAAG (Military Assistance Advisory Group). Laterthe value of friendship with Soviet Union was also realized in Pakistan, soPrime Minister Zulfikar Ali Bhutto made efforts to improve relations. Mr. Bhutto revived the foreign policy; relieved Pakistan from SEATO and CENTO, put a halt to the relations with United States, and in 1974 paid a state visit to Soviet Union; becoming the first PM of Pakistan since the independence in 1947. Soviet Union met the delegation with great jubilation, displayed warm-heated celebration, given an honorary guard of honourby the Soviet Armed Forcesand reached to agreements with Soviet Union on mutual trust, cooperation, technical assistance, and friendship.Resultantly Mr. Bhutto convinced Soviet Union to provide funds for the billion-dollarintegrated steel mills project. The foundation stone for this gigantic project was laid in 1973, and Pakistan being inexperienced for the erection work of steel mill, Soviet Union sent its dozens of advisors and expertswho supervised the construction of Steel Mills project. In this period Soviet Union and Pakistan enjoyed healthy and strong relationship for mutually agreed benefits. Again history repeated itself and CIA-sponsored operation codenamed 
Fair Play
 was launched to remove Mr.  Bhutto from power in 1977. The Soviet relations with Pakistan started deteriorating in 1979, when Bhutto was executed by the Supreme Court of Pakistan. The post 1979 era was the apex of cold war, and Pakistan sided the American and fought a covert war in Afghanistan through Mujahidin against Soviet Union. US portrayed a picture that Soviet Union is moving forward with extension policy and going to grab Pakistan after Afghanistan. This reason was good enough to engage Pakistan against Soviet Union; indeed MAAG must have played a key role in painting this picture. We know what happened afterwards, USSR collapsed and reborn as Russia, US hegemony expanded, Dollar dominance deepened, and New World Order got in place. From 1979 till 2002, Russia struggled out from its clawed economy, handled its oligarchs, restructured the political system, and got back to the path of development. In Pakistan, these years were full of political uncertainty, and economic suffering. And then 9/11 took place. Pakistan was threatened by US
"Our way or the highway",
this pushed Pakistan to review its foreign policy and at last the landmark visit of President Musharrafin Feb 2003 to Kremlin; aimed at strengthening ties between the two countries,and assuring Pakistan's new approach toward global and regional politics, paved a new way toward healthier relations.After the visit of 2003 onward therelations between Pakistan and Russia improved markedly as illustrated by high-level visits, arms sales, and increased cooperation. To mention few of the developments: four-nation summit in Moscow on Afghanistan that involved Pakistan, Tajikistan, and Afghanistan, high-level security meetings, visit of top political and military officials including visit of three army chiefs;
Gen. Kayani, Gen. Raheel Sharif and Gen. Bajwa
to Kremlin, lifting arms embargo on Pakistan, joint counternarcotics and military exercises, Aman naval exercise: which included the participation of 35 countries and for the first time, Russia's largest antisubmarine warship 
Severomorsk 
participated.As relations between Pakistan and Russia were brewing, US president Donald Trump terminated Pakistan's participation in America's International Military Education Program. In response Pakistan and Russia signed the "Security Training Agreement" to train Pakistani military officers in Russian military institutions for the first time. These examples show the trajectory of relations. After 75 years the fresh and new dawn of bilateral relations is on exponential growth. We foresee that the new political power; expectedly Pakistan Tehreek-e-Insaf will add-on to strengthen these ties for the national, regional and global interest.