North Korea all set to conduct another nuclear test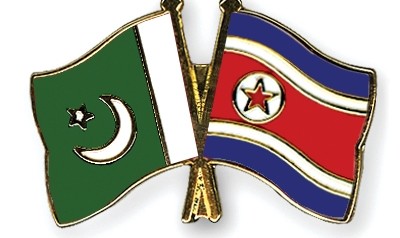 PYONGYAN, 12 SEPT (DNA) – North Korea has completed preparations for another nuclear test, South Korea's Yonhap News Agency reported on Monday, citing South Korean defence ministry sources who said the North may use a previously unused tunnel at its mountainous test site."An additional test could be conducted in a tunnel that branches off from the second tunnel or in the third tunnel, where preparations have been completed," said ministry spokesman Moon Sang-Gyun.The spokesman declined to elaborate, citing intelligence matters, but said the South's military is on full combat-readiness to respond to "further nuclear tests, ballistic missile launches or land provocation" by the North.
All five nuclear tests have been conducted at the Punggye-ri site in the country's northeast. The initial one in October 2006 was in the first tunnel and the last four in the second tunnel, according to Seoul's defence ministry.
In a statement hailing the "success" of its test on Friday, the North vowed to take "further measures" to increase its nuclear strike force "in quality and in quantity". The yield from Friday's test was estimated at 10 kilotons, almost twice as much as the one Pyongyang conducted only eight months earlier.
The North also boasted that the test was conducted on a nuclear warhead that could be mounted on a missile. The nuclear programme's "miraculous successes" mean that the North has not only US bases in the Asia-Pacific but also the US mainland "in its clutches", ruling party newspaper Rodong Sinmun said Monday.
Should Washington again launch a war against it, Pyongyang would "blow up the land of America and thus finally root out the source of war on the earth". The UN Security Council agreed Friday to start work on new punitive measures, even though five sets of UN sanctions since the first test have failed to halt the North's nuclear drive.
Sung Kim, the US State Department's special representative for North Korea policy, said Sunday during a visit to Japan that Washington and Tokyo would work closely to come up with the strongest possible measures.
He also suggested that the US may launch its own sanctions. The envoy will arrive in Seoul later Monday and hold talks with his South Korean counterpart Kim Hong-Kyun on Tuesday morning. Washington also plans to stage an overflight of South Korea by two B-1B Lancer supersonic bombers as a show of strength, Yonhap news agency said.
US Forces Korea (USFK) said the flight had been delayed a day because of bad weather and would arrive tomorrow, identifying the planes only as "strategic aircraft". "The mission is aimed at reinforcing the US commitment to its key ally following North Korea's nuclear test," a USFK spokesman said.
Washington has taken similar military actions following previous atomic tests. The US also plans to send a nuclear-powered aircraft carrier, the USS Ronald Reagan and five destroyers to South Korean waters next month for a joint naval exercise, according to Yonhap.
The USFK spokesman declined to confirm the report. A similar exercise was held last year. US troops have been based in South Korea since the 1950-53 Korean War of 1950-53 ended only in an armistice and not a full peace treaty. They currently number 28,500. DNA