CDA deputes over 200 sanitary workers for quick disposal of waste: Anser Aziz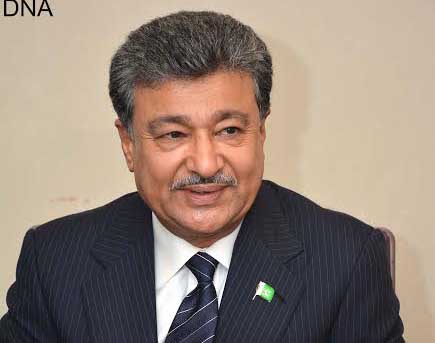 ISLAMABAD, SEPT 12 (DNA) – On the directions of Mayor of Metropolitan Corporation Islamabad (MCI), Sheikh Anser Aziz, all concerned formations of MCI would perform duties during the holidays of Eid-ul-Azha.These duties include operation for collection and disposal of entrails, offals and waste material of sacrificial animals. Directions for duties during the Eid-ul-Azha have also been issued to other formations, including Emergency and Disasters Management, 1122 (Ambulance Service) and Capital Hospital
 These formations would make joint coordinated efforts to serve the residents of the city during the Eid-ul-Azha
Mayor of MCI and Chairman CDA, Sheikh Anser Aziz has directed all the concerned formations to serve the residents of the city during Eid-ul-Azha with zeal and devotion.
He said that more than 2000 sanitary workers have been deployed for collections of offals, entrails and waste material of sacrificial animals.
Besides Sanitation Directorate, more than 100 vehicles would participate in the special operation during the Eid-ul-Azha. To dispose of the offals and other wastes of sacrificial animals on scientific basis, 18 deep ditches have been dug out.
As far as the complaints of the citizens are concerned, Helpline No. 1334 & 051-9213908 has been established in Sanitation Directorate for addressing the complaints of the public.
Staff of Sanitation Directorate would register the complaints of the citizens on Helpline 1334 round the clock during the Eid-ul-Azha. Meanwhile, Director Sanitation and other senior officers of the directorate would personally supervise these operations.
To make this operation a successful, Sheikh Anser Aziz informed that leaves of officers and officials of Sanitation Directorate and other concerned directorate relates to the operation have been cancelled on the occasion of Eid-ul-Azha.
He further informed that presence of the staff at water enquiries water tankers service has been ensured for provision of uninterrupted supply of water to the residents of the city.
To cope with any untoward incident or any natural calamity, Emergency and Disaster Management and Ambulance 1122 Service would remain on high alert.
Sheikh Anser Aziz also informed that emergency at the Capital Hospital will remain open round the clock.
The management of the Capital Hospital would also ensure availability of life saving drugs in large quantity, adding that, doctors and other paramedic staff would perform their duties in emergency department of the Capital Hospital during eid holidays.
Mayor of Islamabad and Chairman, CDA has requested the citizens of the Federal Capital to cooperate with CDA staff and not to throw offal and other waste material of sacrificial animals in the green areas / nullahs rather keep it in front of their houses so that sanitation workers could easily pick and dispose off these wastes properly.
The residents of Islamabad can register their complaints for collection and disposal of wastes at Sanitation Directorate Help Line 1334 & 051-9213908, Director Sanitation Telephone number 051-9211555 and Deputy Director Sanitation Telephone number 9206102.=DNA