Nisar expresses concern over video of MQM's under trial worker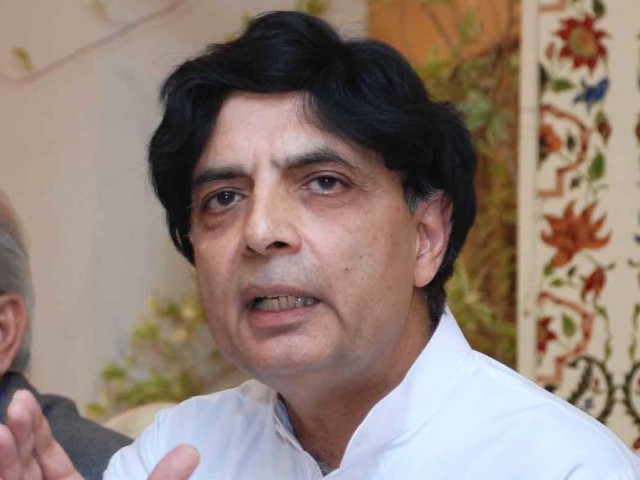 ISLAMABAD, 28 APR (DNA) –  Interior Minister Chaudhry Nisar Ali Khan on Thursday took notice of a video featuring under trial Muttahida Qaumi Movement (MQM) worker Khalid Shamim, who made several accusations against the party leadership.
The video that aired a day ago in the program "Aaj Shahzeb Khanzada kay Saath" captured the allegations put forth by the MQM worker, who is currently under investigation for his links in the Imran Farooq murder case.
The interior minister expressed concern over making of the video and the role of the jail administration in it. The federal minister has demanded a report over the matterwithin two days.
Shamim had alleged that the MQM chief was involved in the Imran Farooq's murder and that he was also threatened by the rising popularity of former Karachi mayor Mustafa Kamal.
Shamim had advised members of MQM Rabita (Central Coordination) Committee to remain bipartisan till the Imran Farooq murder case is solved. "I am at war with Altaf Hussain and Mohammad Anwar," he had said.   DNA