New ICC rules: Cricketers now to be given red cards for on-field misconduct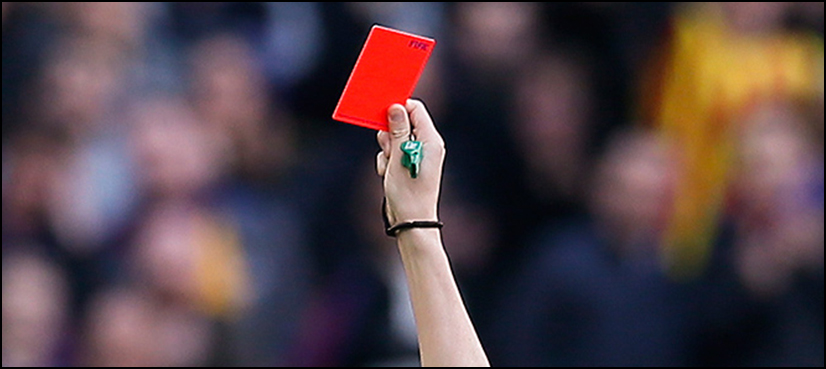 DUBAI: In a bid to maintain the on-field discipline in cricket, the International Cricket Council (ICC) has decided to follow in the footsteps of football. The governing body has introduced a new set of rules including red cards for cricketers who demonstrate misconduct or violent behavior on the field.
Players could be sent off for the first time in cricket, starting with Test matches in South Africa and the United Arab Emirates this week, as new regulations come into force.
Changes governing umpire referrals and bat sizes will also come into force on Thursday when South Africa host Bangladesh and Sri Lanka play Pakistan in Abu Dhabi, the International Cricket Council said.
The decision review system (DRS) – in which a TV umpire reviews decisions made by umpires on the field – will be allowed in Twenty20 Internationals after its success in Test and One-day matches.
Under the new rules, a player can now be sent off for the rest of the match for serious misconduct. This could include threatening to assault an umpire, making inappropriate and deliberate physical contact with an umpire, assaulting any person or player and any other act of violence.