NAB arrests PTI provincial minister, 10 others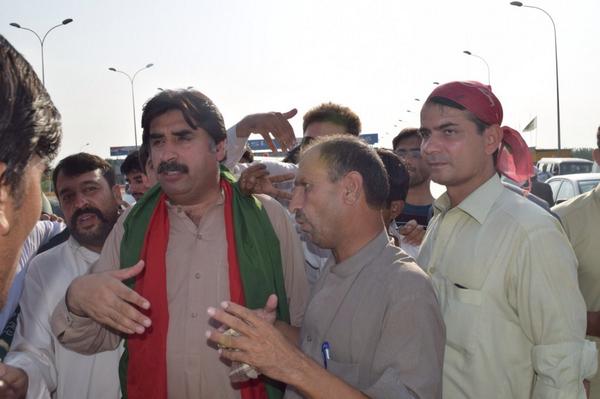 PESHAWAR: Pakistan Tehreek-i-Insaf's (PTI) Provincial Minister for Mines and Minerals Ziaullah Afridi was arrested on corruption charges on Thursday following a proceeding by the Ehtesab Commission in Khyber Pakhtunkhwa.
The commission claims that the minister was involved in misuse of power for non-transparent leasing of contracts pertaining to land. The charges against him also include illegal recruitment and transfers allegedly made by the minister.
In another proceeding by the National Accountability Bureau (NAB), former minister and secretary for mines and minerals Nawabzada Mehmood Zeb and Shah Wali respectively, Bannu Commissioner Asmatullah Khan along with seven others were arrested in a land leasing scandal.
NAB claims that in 2008, 500 acres of land owned by the Mines and Minerals Department was leased for 33 years for Rs14,000 only.
The land was leased in Abbotabad to a woman named Rukhsana in a agreement made by the minister's front man Ehteshaamul Mulk which said that the profits will be shared between the two parties on a 50-50 basis.