MQM nominates Wasim Akhtar as Karachi mayor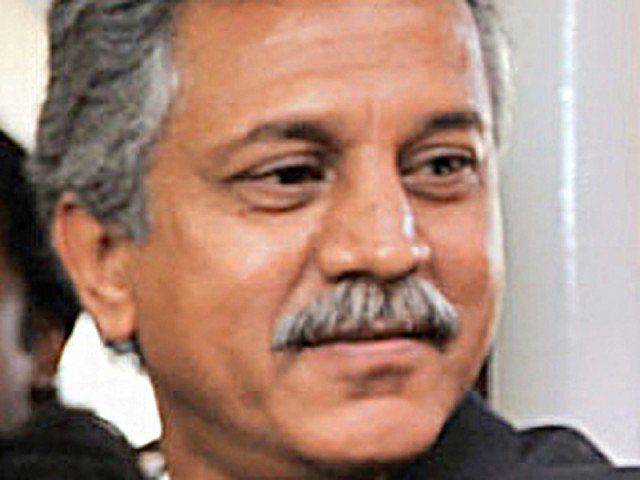 KARACHI: The Muttahida Qaumi Movement (MQM) nominated on Thursday senior party leader Waseem Akhtar as the mayor of Karachi.
According to MQM Rabita Committee convener Nadeem Nusrat, party leader Arshad Vohra will be elected as the deputy mayor.
After the nomination papers had been filed, the two names had been doing rounds, and Vohra was also being considered as a strong candidate for the position of the mayor.
By winning 136 UCs in the city during the local government elections, the MQM is in a position to have its own mayor and deputy mayor.
An ex-MNA and Sindh chief minister's former adviser on home affairs in Gen (retd) Pervez Musharraf's tenure, Akhtar won the chairman's seat in East district. A senior party leader, fierce and vocal, he said it would entirely be the party's decision if he is chosen as the next mayor.
For the past few months as the paramilitary Rangers' operation against the party intensified, Akhtar actively emerged as a central leader, appearing on television shows and holding news conferences. During the election campaign for the LG polls, he addressed many public gatherings. He also angered the Rangers by criticising them on TV, which resulted in the paramilitary force sending him a legal notice.
A part of the MQM since 1986, Akhtar sees the entire city mired in problems, and would be addressing these issues if he is made the mayor. "There has been no maintenance of flyovers and infrastructure which were developed in our last tenure. Sewage, water, garbage are big issues. Then we need to wipe out corrupt people from government departments, strengthen the health sector, keep a check on hospital waste and eliminate commercialisation in residential areas."
The likeable candidate for the position of deputy mayor is MPA Arshad Vohra, who won the chairman's seat in UC-49 of Central district. He earlier told media that he felt that the basic problems of Karachi are water, electricity, cleanliness and infrastructure.
A prominent industrialist, 57-year-old Vohra has twice been appointed chairman of the SITE Association of Industry. Within the MQM, he has been associated with the party's charity organisation, the Khidmat-e-Khalq Foundation.
He is usually considered a quiet person who shies away from the limelight, which other leaders seem to enjoy.