Misbah to receive ICC Test mace in Lahore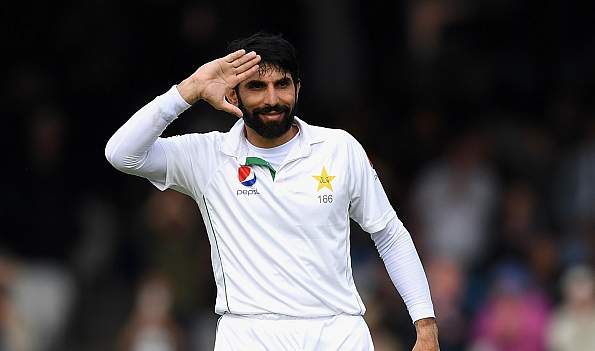 LAHORE: The International Cricket Council (ICC) will present the Test Championship mace to Pakistan captain Misbah-ul-Haq at the Gaddafi Stadium in Lahore on September 21.
ICC Chief Executive David Richardson will make the presentation at 10:30am (PST), which will be followed by a media conference at 11:00am (PST), icc-cricket.com said on Friday.
Pakistan achieved number-one Test ranking for the first time since the current rankings system was introduced in 2003 after it played a two-all draw against England.
Pakistan's cause was also helped by Sri Lanka, which defeated Australia by 3-0, while a wet ground in Port of Spain denied India the opportunity to defend the top spot as it won its four-Test series against the West Indies by 2-0.
Pakistan is currently sitting on 111 points, one ahead of India, while Australia and England are on 108 points each. The top seven Test sides are separated by just 16 points.