Ministers should stop making statements, start finding solutions: Nisar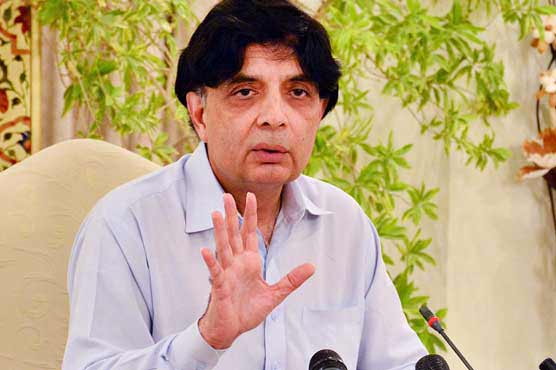 ISLAMABAD, SEPT 16 (DNA) – Spokesman of former Interior Minister Chaudhry Nisar Ali Khan has said that the duty of ministers should not be to just give statements but to find solutions of problems at hand.
He questioned that isn't Pakistan's internal security better than what it was in June, 2013. "This was not possible due to foreign funding or pressure but due to Allah's blessings and joint efforts," former interior minister's spokesman said. He further said that federal and provincial governments, Army, police and all other agencies were involved in this joint effort. "If ministers are now seeing any weaknesses, they should find a solution for that," spokesman asserted.
He said that if a certain minister had an issue he should have raised it in the cabinet or the national security committee meeting. He further said that important and crucial issues should not be discussed based on hearsay. In reality, Pakistan has given 26,000 lives and bore a loss of 100 billion. "After so many sacrifices, the world still raises fingers on us," he said.
He further said that it is a peculiar situation right now; Army chief said that the world should do more now, but our interior minister and foreign minister said that we still need to do more. "Both of them are ministers for four years now, did they say anything related to this in cabinet or national security committee meetings," he questioned.