Imran Khan urges NA-120 voters to support judiciary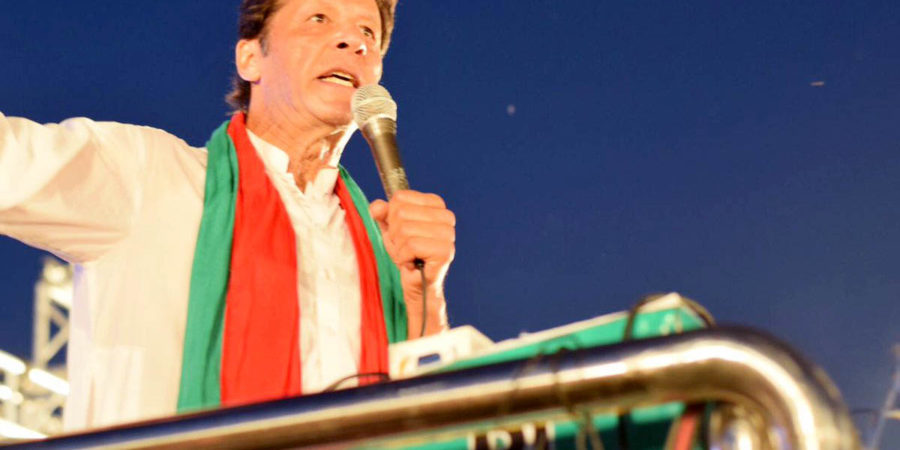 KHUSHAB, SEPT 16 (DNA) – The Pakistan Tehreek-e-Insaf (PTI) Chairman Imran Khan on Saturday urged the voters in Lahore to support judiciary, while referring to NA-120 by-polls which are scheduled to be held on Sunday.
Referring to the Supreme Court's decision to disqualify Nawaz Sharif from holding public office on the basis of Constitution's article's 62 and 63, he said that "voters in Lahore must decide if they support the judiciary or not".
Addressing party workers in Khushab, Imran claimed that the "lies of the Sharif clan have come to the forefront".
The Pakistan Muslim League-Nawaz (PML-N) has destroyed the country's future, he added.
While pointing out at the audio of former Prime Minister Nawaz Sharif's daughter Maryam Nawaz in which she denied owning any properties in Pakistan and abroad, he questioned Maryam Nawaz's motive to lie to the nation.
"The Sharif family lies because it has looted your [the nation's] money," Imran insisted.
Criticising the PML-N, Imran claimed that the party tried to bribe the top brass of the country for their 'corrupt motives'.
"Pakistanis pay the most for electricity in South Asia because of the billions that corrupt leaders have borrowed from the International Monetary Fund," Imran said, insisting that Nawaz Sharif and his family have profited from corruption while the nation suffers from poverty.