Man who supplied weapon to shooters of Bilal Yasin arrested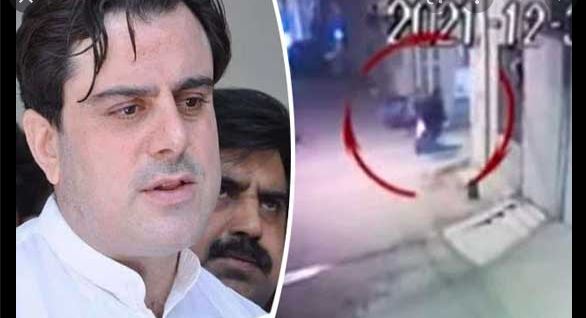 LAHORE, JAN 03 (DNA) — In an important development in the assassination attempt of PML-N leader Bilal Yaseen, Police on Monday arrested Police arrested Afzal, the main accused in supplying arms to the shooters.
It is pertinent to mention here that Bilal Yaseen was shot and injured by two unidentified motorcyclists on Mohani Road, after which he was admitted to Mayo Hospital in Lahore where he is undergoing treatment.
Following the arrest of Afzal, the main accused who provided weapons to shooters, police have made important progress the case. During the investigation of Afzal, two more names of Sajid Garma and Mohsin came forward.
Afzal told the investigators that he doesn't know anything about the shooters but provided weapons on Sajid's directions. According to police, Mohsin is involved in criminal activities, while Sajid Garma managed to flee when approached for questioning.
Earlier today, the investigation agencies have obtained the pictures of the attackers involved in an attempt to murder Pakistan Muslim League-Nawaz (PML-N) member of provincial assembly Bilal Yasin with the help of CCTV photages.
The police officers told that one attacker was wearing a green jacket while the second one was in a black jacket. The camera of safe city authority located 50 meters from the place of the incident was out of order, the police official stated.
Moreover, the security personnel have assured that they will capture the attackers at the earliest. Previously, the pistol used in Bilal Yasin's murder attempt turned out to be a Turkish 9mm pistol contrary to what was assumed earlier that the weapon was a local made, police officials told.
Police said that the investigation teams had also acquired records of 60 private CCTV cameras covering the area of the crime scene up to Shahdara. On December 31, PML-N MPA Bilal Yasin was shot and wounded by two persons in Mohni Road area.
The injured MPA was admitted to Mayo Hospital where his condition was said to be out of danger. Two unidentified armed men on a motorcycle opened fire at the MPA. He received two bullets in the abdomen and one in the leg. =DNA
==============================