Loya jirga on Afghan peace kicks off in Kabul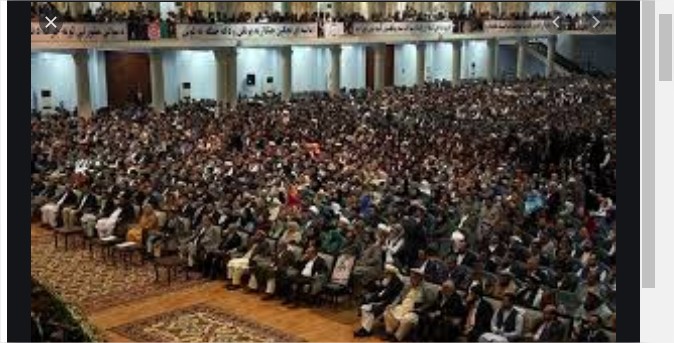 DNA
Kabul: The Loya Jirga officially started in Kabul on Friday morning. According to the reports, About 3,200 delegates, including at least 700 women, were present and will discuss and decide on the way forward for intra-Afghan peace talks and the controversial release of the remaining 400 Taliban prisoners.
The delegates include influential tribal elders, community leaders, prominent politicians from around the country. The Jirga will ultimately advise the president on the way forward. According to the Doha agreement signed in February between the US and Taliban, the Afghan government was required to release 5,000 Taliban prisoners.
However, the final 400 have not been released as they are accused of having committed or masterminded deadly crimes. President Ashraf Ghani in his opening remarks at the Loya Jirga said that as per the Doha agreement, the Afghan government was to release "up to 5,000, not the exact 5,000 prisoners." He said the government is not committed to releasing 5,000 inmates, but the Taliban prisoners were released as part of government efforts to bring peace to the country.
The release of the final 400 has however so far been a major stumbling block in starting peace talks between the Afghan government and the Taliban and Ghani called for a Loya Jirga to resolve the issue. Meanwhile, the United States welcomed the convening of the assembly saying that the Loya Jirga delegates had gathered "to consolidate national support for peace in Afghanistan.
"After 40 years of war, bloodshed, and destruction, the parties are ready to embark on a political process to reach a negotiated settlement," the US State Department said in a statement. NATO Senior Civilian Representative Stefano Pontecorvo also commented and said the Loya Jirga represents an opportunity to discuss Afghan Peace Process, "including prisoner release, allowing for much overdue intra-Afghan negotiations to start."
"I wish the delegates well in their deliberations, consolidating a national approach to peace," Stefano tweeted. On the other hand, Taliban in a statement said that the Afghan government's move to convene a Loya Jirga about the fate of 400 prisoners has "no legal grounds" and that all factions should avoid creating obstacles in the way of the peace process.