Lies, misstatements are disservice to nation: Punjab CM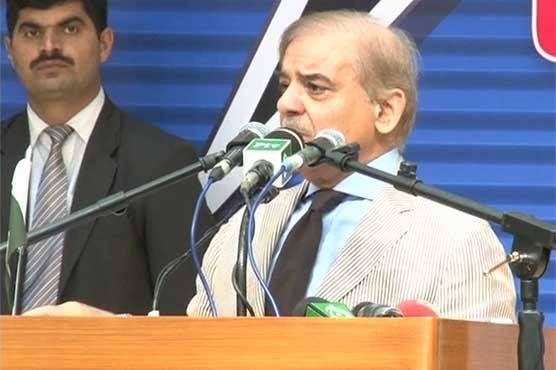 LAHORE, SEPT 29 (DNA)- Punjab Chief Minister (CM) Shehbaz Sharif on Friday claimed that problem of load shedding has been curbed thoroughly while power cuts would be eliminated for forever by the end of this year.
He was addressing contract signing ceremony of 1263MW power plant project.
Junior Sharif stated that economy had suffered greatly due to power cuts. "Three power projects with capacity of 3600MW are under construction", stated CM while adding, "These (aforementioned) projects would be connected with national grid by end of this year".
Sharif stated that billions were lost owing to irregularities in rental power plant projects but no one pigeonholed it while he termed timely completion of projects a victory of nation.
"Pakistan is facing challenges of terrorism and political instability. Future generations would not pardon us if we continue uttering lie", Sharif warned opponents.