Legendary cricketer Hanif Muhammad passes away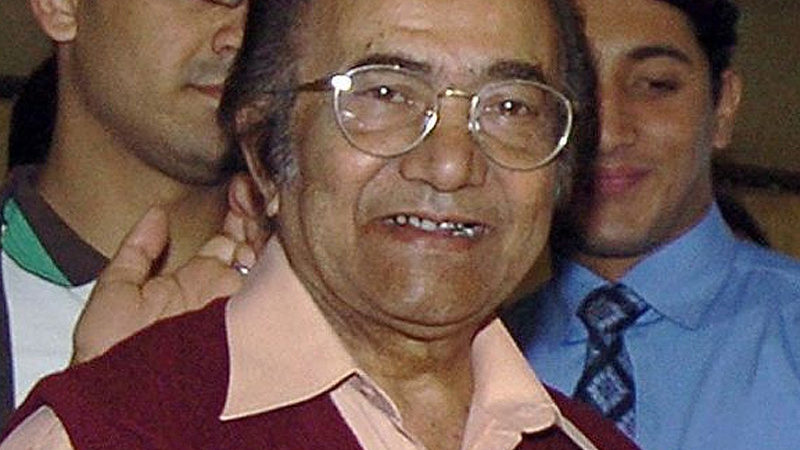 KARACHI, 11 AUG (DNA) –  Former Pakistan Test cricketer Hanif Muhammad, player of the world's longest Test innings, lost a prolonged battle with cancer on Thursday, the cricketer's family and doctors confirmed on Thursday.
The legendary cricketer had been facing health complications and undergoing treatment for lung cancer, doctors at the Aga Khan hospital said. The 81-year-old was famous for his dogged batting in Pakistan's nascent years in international cricket, having opened as a schoolboy for the country´s first Test against India in Delhi in 1952.
The cricket legend, nicknamed "Little Master" played the longest innings in Test history — his 970-minute 337 against West Indies in Bridgetown in 1957-58. The knock was followed a year later with the highest first-class innings to that point, 499 run out. Hanif was known for his defensive batting but could attack when the situation called for it, and many claim he is the originator of the reverse-sweep.
Hanif represented Pakistan in 55 Tests, scoring 3,915 runs at an average of 43.98. He still holds the record for highest score (337) in an innings by a Pakistani batsman followed by Inzamamul Haq (329) and Younus Khan (313). The veteran was also named as Wisden Cricketer of the Year in 1968.
In January 2009, Hanif was named along with two other Pakistani players — Imran Khan and Javed Miandad — among the inaugural batch of 55 inductees into the ICC's Hall of Fame.  The International Cricket Council expressed sadness at the passing of former Pakistan captain and ICC Cricket Hall of Famer Hanif Muhammad at the age of 81.
In a statement, ICC Chief Executive David Richardson said Hanif was one of the top cricketers of all-time and an idol for many batsmen. "It's sad to hear of Hanif's death and I'd like to extend my condolences and those of everyone here at the ICC to Hanif's family, which counts so many cricketers in its number.
Hanif took batting to great heights and many batsmen drew inspiration from him. "His contribution to the game has been enormous and one can only imagine the kind of impact his batting had on others over the years. Hanif's triple-century against the West Indies was a legendary innings and unsurprisingly he was one of the original inductees into the ICC Cricket Hall of Fame," Mr Richardson said.
Prime Minister Nawaz Sharif also expressed deep grief and sorrow over the demise of the national hero.Expressing his sympathies with the bereaved family, he prayed for eternal peace of the departed soul and forbearance to the bereaved family to bear this irreparable loss, according to a PM House statement.
"Pakistan has lost a great asset today. The services of Hanif Muhammad for promotion of cricket in Pakistan are matchless. He earned worldwide recognition as test cricketer through his remarkable performances," the prime minister said.
"He earned goodwill for the country through his illustrious toil for which the entire nation is indebted to him," the prime minister added. He said that as a fine human being and as a legendary cricketer, Hanif Muhammad "was a source of inspiration for all of us and would remain a source of inspiration and pride for us in times ahead".
"Hanif Muhammad would be dearly missed in all times to come," the prime minister remarked. Earlier, when news of his illness started making rounds, Prime Minister Nawaz Sharif had announced that the federal government would bear all medical expenses of the ailing cricketer.
Chief Minister Sindh Murad Ali Shah had also visited him at the hospital and presented a cheque worth one million rupees. Hanif was among four brothers to represent Pakistan. His elder brother Wazir played along with him during Pakistan's debut Test against India at New Delhi in 1952.
In his last Test against New Zealand in Karachi in 1969, he played along with younger brothers Mushtaq and Sadiq. Another brother, Raees, played first-class cricket and was once the 12th man for a Test match. Hanif's son Shoaib Mohammad played 45 Tests and 63 One-Day Internationals for Pakistan.—With additional reporting by Faizan Lakhani. DNA