Landmark visit of Iranian President beginning of a new era: FPCCI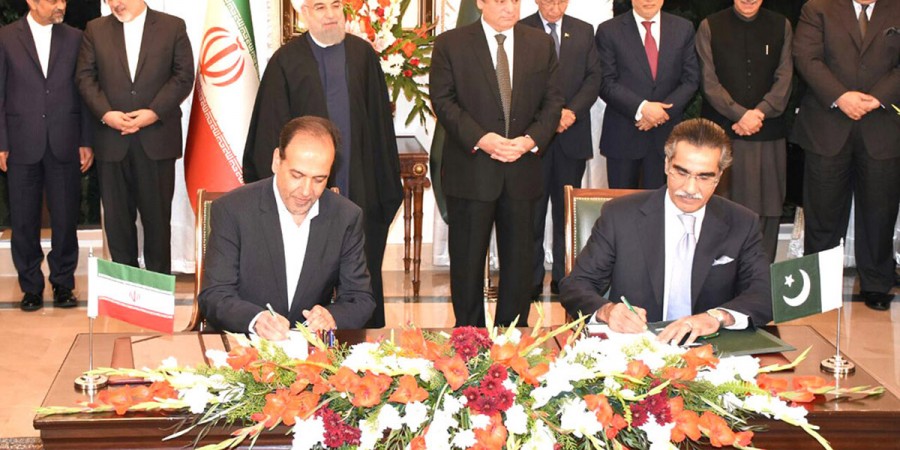 ISLAMABAD, March 26 (DNA): The Federation of Pakistan Chambers of Commerce and Industry (FPCCI) on Saturday termed visit of Iranian President Hassan Rouhani to Pakistan as highly significant which will unleash a new era of cordial economic, cultural and political ties between both brotherly countries.The two countries must benefit from strengths of each other and increase economic cooperation which is lower than actual potential, said President FPCCI Abdul Rauf Alam.
Speaking at a meeting of Pakistan-Iran Joint Business Council, he said that economy of both the countries is taking off therefore its best time for the business community to explore opportunities.
The vision of Prime Minister Nawaz Sharif has helped improve GDP and forex reserves while inflation is going down which is a very positive signal.
The president FPCCI said that Pakistan has one of the largest coal, salt, and copper reserves while it holds significant place as far as the production of cotton, wheat, milk and beef is concerned which is an opportunity for Irani investors.
Abdul Rauf Alam said that Pakistani middle class is fifth largest in the world awaiting exploitation while our expertise in textile and IT sectors can be of great use in Iran.
He said that ports of Cha Bahar and Gwadar should not be competing as cooperation will be more beneficial for the two countries.
He called for good communication links and direct cargo flights to Iran without which trade cannot flourish. He noted that Pakistani exporters are facing various problems including visa and tariff as well as non-tariff barriers which has forced many to conduct trade through Turkey which increases cost of doing business by 15 to 20 percent.
Iran should facilitate trade with Pakistan as involving third country hits competitive edge of our exporters in the market.
He said that government should consider importing five thousand megawatt of electricity from Iran which cost 1.5 billion dollars of investment that will revolutionise industrial sector and cost would be recovered within one year.
Three Pakistani banks including one Islamic bank are have almost completed spadework and they would be able to open LCs within six weeks for which credit goes to the State Bank of Pakistan, he noted.
Earlier, Abdul Rauf Alam signed an MOU with President of Iran Chamber of Commerce, Industries, Mines and Agriculture (ICCIMA) Mohsen Jallalpour for increased cooperation and establishment of Pakistan-Iran Chamber of Commerce. DNA