Romania 7th largest member of European Union: Emilian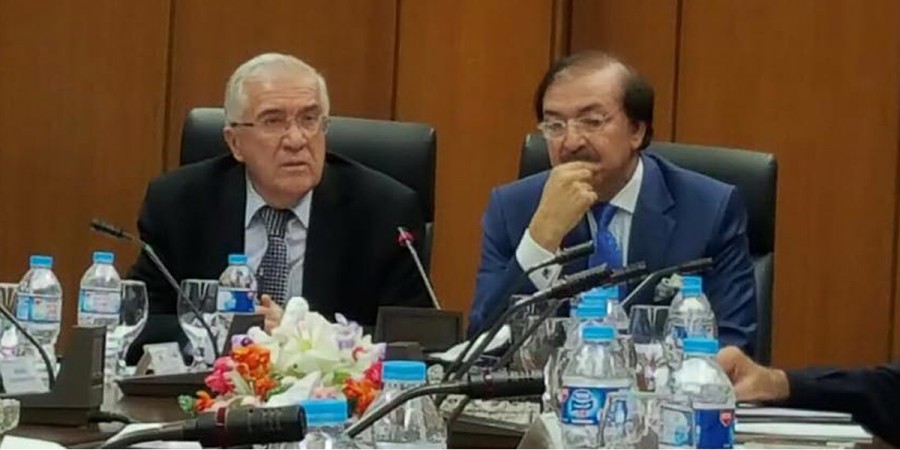 KARACHI, March 26 (DNA): Emilian Ion, Ambassador of Romania said that Romania is the 7th largest member of European Union and he underscored the historical tradition of the Pakistan Romania Bilateral Relations and expressed Romania's wish of working together with the Pakistani partners in every sector of the economy and culture as well at all levels, in order to promote and consolidate the bilateral cooperation in the political, economic / trade, cultural and other fields. Romanian ambassador said this while meeting with Representative es of APTMA in Karachi on Saturday.
The Romanian Ambassador also said that Pakistan is considered tourist destination. He urged the business community to evolve an effective and sector-specific strategy in collaboration with Romanian businessmen for increasing the volume of two-way trade. Both sides decided to activate Joint Business Council of Pakistan and Romania.
Exchange of trade delegation and participation in exhibitions will bring closer the private sector of Pakistan and Romania will enhance bilateral trade and economic relations he added.
Meanwhile, The Senior Vice President FPCCI expressed his sentiment in a meeting with Ambassador of Romania H.E. Emilian Ion who visited FPCCI along with Tariq Saud Honorary Consul General of Romania in Pakistan.
Khalid Tawab further said that current volume of trade of US$193 million does not reflect current potential between the two countries. Pakistan's major exports to Romania are cotton, manmade staple fibre, textile articles, worn clothing, raw hides and skin, articles of leather, travel goods, footwear, oil seed, fruits, grain, seed and fruits, etc. Pakistan's major imports from Romania are wood and articles of wood, wood charcoal, mineral fuels, oils and articles of iron or steel besides machinery, organic chemicals, electrical products, pharmaceutical products, articles of rubber and furniture etc, he added.
Tawab said that exchange of delegation is an important tool in enhancing trade and commerce. He emphasized on reactivation of exhibition activities of Pakistan in Romania and said that FPCCI will plan to organize Pakistan pavilion in the next Bucharest International Fair.DNA
=============