Lal Masjid lodges complaint against civil society activists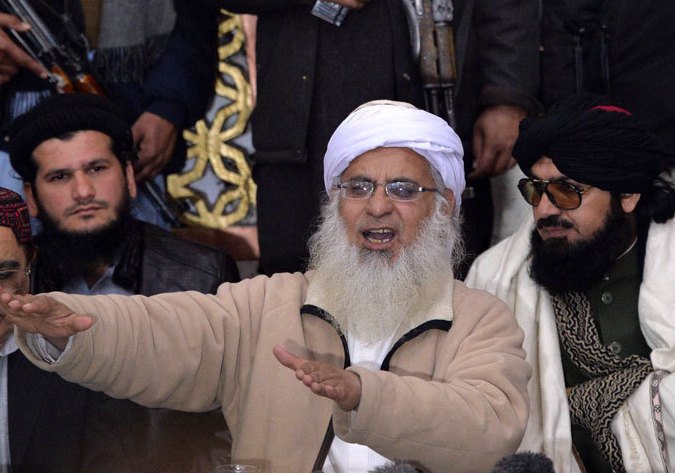 ISLAMABAD: Lal Masjid and The Shuhada Foundation (SFP) have lodged a complaint against civil society activists, at the Aabpara police station.
The complaint was lodged by SFP spokesperson Hafiz Ehtesham Ahmed on Friday.
The complainant stated that the "chief of so-called civil society Jibran Nasir and Khurram Zaki arrived from Karachi to spread hatred and violence against Lal Masjid, Jamia Hafsa, Maulana Abdul Aziz and Ahle Sunnat Wal Jamaat (Deoband)".
It went on to say that Mr Zaki "delivered violent and hatred speech against Maulana Aziz and ASWJ (Deoband) and threatened him with dire consequences" in a video message. According to the complaint, the video also said: "We will take action against Maulana Aziz if the state departments are reluctant to take the same directly."
The complainant said someone could attack Maulana Aziz with the intention of killing him, at Mr Zaki's behest, and the release of the video had put Maulana Aziz's life in danger.
The complainant went on to say that Mr Nasir in his own video message had also spread hatred and violence against ASWJ (Deoband), and had threatened ASWJ (Deoband) central president Allama Aurangzeb Farooqi with dire consequences.
It stated that in the message, Mr Nasir claimed that Noman Masjid was a central point of terrorism and would be destroyed.
It said that Farooqi is a prominent leader of ASWJ (Deoband) who has survived several attempts on his life, and that it was feared that someone may kill him at the behest of Mr Nasir.
The complaint asked that a case be registered against the two activists for spreading hatred, violence, religious disharmony and death threats, and they should be arrested immediately.
Assistant Sub-inspector Ameer Ali, who received the complaint, said the matter was a high level one and would be decided by a senior official. He confirmed that a complaint was received for the registration of a case.