Kashmir problem can't be resolved through bullets or abuses: Modi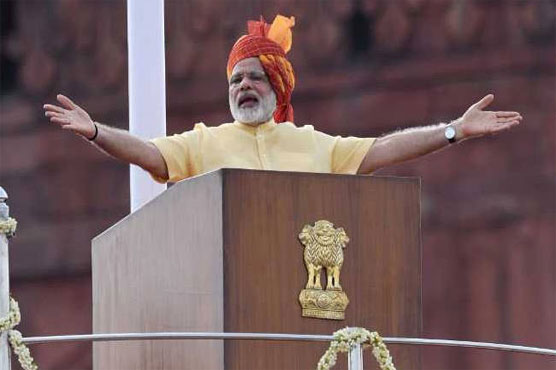 NEW DELHI, AUG 15 (DNA) – Indian Prime Minister Narendra Modi, who resorted to bloodshed and brutalities in occupied Kashmir, apparently softened his stance in an Independence Day speech on Tuesday.
"We have to work for the progress of Jammu and Kashmir… problems cannot be sorted through abuses or bullets… Kashmir s problems can only be solved by embracing Kashmiris," said Modi while addressing the Indian nation from the landmark Red Fort in New Delhi.
After turning the strikingly beautiful valley into a blood haven, Modi said that his government is committed in restoring Kashmir s status as "heaven on earth".
He claimed that his government his determined to develop occupied Kashmir with goals to "educate the youth, give them jobs, include them in the mainstream, increase business and jobs, give them reasons to rejoice."
"You have every right to make your voices heard in Indian democracy," he said to the Kashmiri youth.