Young doctors end 15-day long strike in Punjab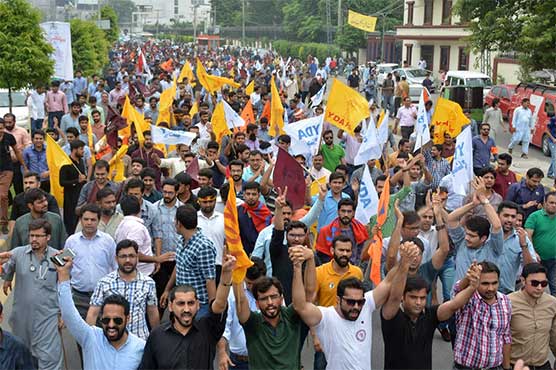 LAHORE, AUG 15 (DNA) – The Young Doctors Association (YDA) has ended its 15-day long strike after successful talks with the Punjab government on Tuesday. The protesting doctors have announced to return to outdoor patient departments (OPDs).
On August 1, the young doctors initiated protest demanding amendment in Central Induction Policy and raise in salaries and allowances.
Reportedly, the health department has assured the doctors that a summary to confirm the ad hoc doctors will be sent to Punjab Chief Minister Shehbaz Sharif, besides withdrawing the notification of dismissing the young doctors during the protest days. It has also been decided that academic councils of all colleges will review the Central Induction Policy.
During the last 15 days, the provincial health department had suspended 76 protesting doctors for remaining absent. Salaries of eleven lady doctors were deducted while 926 new doctors were inducted.