IoBM organizes Dr. Ahmer S. Karim (ASK) Grant Challenge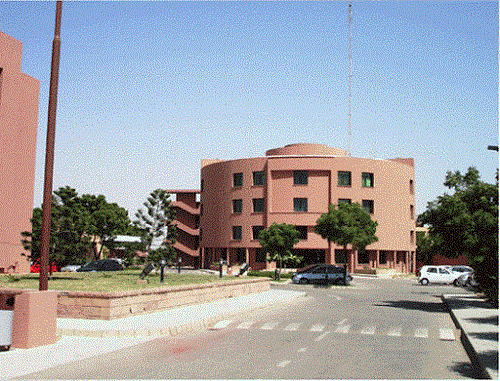 Karachi, June 6, 2021 : The Institute of Business Management (IoBM), Karachi announced the winners of the Dr. Ahmer S. Karim (ASK) Grant Challenge on June 5. The event and its proceedings were held virtually. The five student teams selected will take their innovative business start-up ideas to the next level. They will undergo a rigorous capacity building and monitoring program under the aegis of Shahjehan S. Karim Business Incubation Centre (SSK-BIC) at IoBM. The winning teams were Boltay Haroof, Karachi University (Adeel Ahmed, Umer Farooq, Tabish Rafiq, Areej Ahmed) Bridge, IoBM (Momina Butt, Sami Butt and Sohail Butt); Healthitol-A sugar story, Karachi University (Yusra Kokab, Kisa Fatima and Suhaira Khatoon); Pak Senicare, Karachi University (Mohammad Asad Khan, Haris Ahmed, Ammar Baig, Umair); Tactonic Bio, COMSATS University Islamabad (Syed Abdul Wasay, Behroze Ali, and Ayesha Akhtar).
In the semi-finals, held in April 2021, out of more than 50 applicant teams, 20 teams presented their business ideas. After much deliberation, the judges, comprising highly experienced individuals devoted to helping business start-ups, selected 10 student teams from various universities to compete in the final round. Among the honored judges were Jehan Ara, Founder and CEO, Katalyst Labs and Member of Prime Minister's Taskforce on IT and Telecom; Ms. Shahnaz Kapadia Rahat, CEO, Mera Maan Pvt Ltd; Furqan Qureshi, Founder, TheFourDees; Salman Tufail, Director, Tufail Chemical Industries Ltd; Danyaal Zuhair, Head of Business Management, Teamup Group; Amr Ali Karim, Executive Director, Morgan Stanley in Hong Kong; and Nabhan Shah Karim, Assistant Professor of Practice and Head of Media Productions, IoBM.