Investigation team to visit PIA crash site where all 47 passengers were killed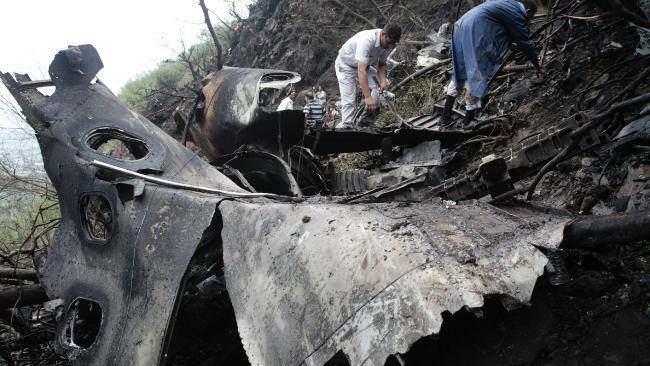 ISLAMABAD, DEC 08 (DNA) –  An investigation team will the Pakistan International Airline (PIA) crash site today.
The team led by Air Commodore Munir Butt will collect evidence from the crash site, source said. The team will also meet eye witnesses.
A PIA plane carrying 47 people crashed Wednesday on a domestic flight from the mountainous northern city of Chitral to Islamabad, killing all persons on board.
The plane took off from Chitral around 3:50PM and PIA said the plane crashed at 1642 local time (1142 GMT) in the Havelian area of Khyber Pakhtunkhwa, about 125 km north of Islamabad.
Bodies to be flown to Islamabad for DNA test
DNA testing will be used to identify the 47 charred victims of a plane crash in the mountainous north of Pakistan, authorities said Thursday.
"The dead bodies will be taken to Islamabad in helicopters…. for DNA testing and identification," Muhammad Abbas, a hospital official at Ayub Medical Complex in the northern garrison town of Abbottabad.
Rescuers, including hundreds of villagers, had overnight pulled charred and smoking remains from the wreckage of the aircraft, parts of which were found hundreds of metres away from the main site in Abbottabad district of Khyber Pakhtunkhwa province.
"The bodies were burnt so badly we could not recognise whether they were women or men," a villager in his thirties, who declined to give his name,
"We put into sacks whatever we could find… and carried them down to the ambulance."
Six of the victims had already been identified through fingerprints, according to Ali Baz, another official at the Ayub Medical Complex.
Details of the identified passengers were pasted on the wall outside the mortuary.=DNA
===============