Interior Minister threatens to resign as Rangers bar him from entering accountability court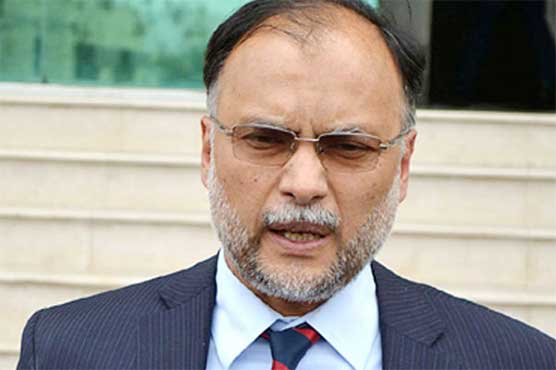 ISLAMABAD, OCT 02 (DNA) – Interior Minister Ahsan Iqbal while expressing resentment on Rangers deployment outside accountability court said that he cannot become a puppet minister as the security forces under his command are acting on someone else's will.
While talking to media after being barred entry into accountability court, he said that Rangers took control of the court without any formal direction due to which he came to access the situation.
Ahsan Iqbal told that Rangers refused to comply with the orders of Chief Commissioner. He warned that whoever behind the deployment will face disciplinary action.
He also made it evident that he will tender his resignation if the matter is not solved as two administrations cannot function in the same state.
The Interior Minister asserted that Nawaz Sharif has always stayed obedient to law and presented himself before the court on every call.
He criticized the court proceedings and said that it's the right of every supporter of Nawaz Sharif and media personnel to witness fair trial inside court as closed trials are carried out in dictatorship.