India arrests Sikh separatist after major hunt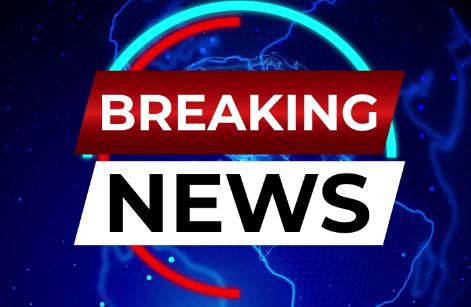 Amritsar, India,):Indian police arrested Sunday a firebrand Sikh separatist after a manhunt lasting more than a month that sparked protests and vandalism among the diaspora in Britain, Canada and the United States.
Amritpal Singh rose to fame calling for the creation of a separate Sikh homeland known as Khalistan, the struggle for which sparked deadly violence in India in the 1980s and 1990s.
Police said they arrested Singh at around 6:45 am (0115 GMT), having surrounded a village in the northern state of Punjab following intelligence that he was there in a gurdwara, or Sikh temple.
"Once he got the message that he had no escape route and he was surrounded, he was arrested," senior police official Sukhchain Singh Gill told reporters.
Singh, 30, styles himself on Jarnail Singh Bhindranwale, a figurehead of the Khalistan movement killed when the Indian army stormed the Golden Temple in Amritsar, a major Sikh site, in 1984.
He sports a similarly styled blue turban and long beard and reportedly travelled to the former Soviet Republic of Georgia last year for cosmetic surgery to look more like his hero.
Singh and his supporters, armed with swords, knives and guns, raided a police station in February after one of the preacher's aides was arrested for assault and attempted kidnapping.
Authorities then tried to arrest Singh, but he dramatically escaped, reportedly on a motorbike after changing clothes at a gurdwara.
Deploying thousands of officers in the manhunt, authorities cut off mobile internet for days in the Sikh-majority northern state of 30 million people in their search.
They arrested more than 100 of his followers, transferring them to jails hundreds of miles away, and banned gatherings of more than four people in some areas.
After reported sightings in New Delhi and elsewhere, Singh released a video in late March in which he taunted the authorities and called the police operation an "attack on the Sikh community".
"I was neither afraid of arrest earlier, nor am I now. I am in high spirits. Nobody could harm me. It is the grace of God," he said.
The operation sparked protests by Sikhs outside Indian consulates in Britain, Canada and the United States.
Demonstrators smashed windows in San Francisco, took down an Indian flag at the Indian High Commission in London and reportedly vandalised a Gandhi statue in Ontario.
India summoned top US, British and Canadian diplomats to complain and press for improved security at Indian missions in their countries.
Singh's video was posted on Twitter accounts based in Britain and Canada, which the social media company took down in India following government requests, reports said.
Twitter also blocked for Indian users the accounts of several prominent Sikh Canadians who criticised the crackdown, including MP Jagmeet Singh, as well as several journalists, according to the reports.