Imran Khan holding sit-ins to destroy economy: Rashid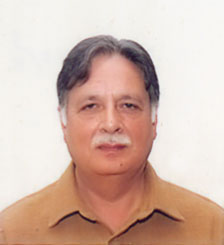 MUZAFFARABAD, 29 MAY, (DNA) – Federal minister for information Pervaiz Rashid on Sunday said that Pakistan Tehreek-e-Insaf (PTI) chief Imran Khan wants to destroy economy by inciting the people to take part in sit-ins.
Talking to media in Muzaffarabad, Pervaiz Rashid lashed out at Imran Khan and said that he conspired against the democratic government in thenery first year of its tenure by staging sit-in in Islamabad.
We want to bring happiness and prosperity in the country but Imran Khan only wants to spread anarchy, he added.
He said PTI's politics of sit-ins badly affected the economic progress of the country and delayed the China Pakistan Economic Corridor for six months. He said PML (N) wants to develop and connect the country through road networks but PTI Chief Imran Khan is creating chaos by politics of protests on roads.
Pervaiz Rashid said that country's image has been improved by untired efforts of the government. He said Pakistan has been put on the track of economic development due to prudent policies of the PML (N) |Government under the leadership of Prime Minister Nawaz Sharif.
The Minister said foreign exchange reserves has surpassed twenty-one billion dollars for the first time in the history of Pakistan. He said we have to eliminate terrorism, overcome energy shortage and create employment opportunities which require political stability.
He regretted that when the country started making progress, anti-development forces have become active and tried to create political instability. He said political stability is very necessary for the country and those who are creating political instability are actually targetting the economic development.
Pervaiz Rashid said when the PML (N) Government achieved defence stability on May 28, 1998, and started journey towards economic development, political instability was created.
Referring to regional situation, he said the present era is not of interference but it is the era of economic competition. He said China and India are making economic progress for the last fifteen to twenty years. He said unfortunately Pakistan's economy was badly affected due to war on terror. However, he said under the leadership of Prime Minister Nawaz Sharif now Pakistan has been put on the path of economic progress.
The Minister said PML (N) has strongly rejected the palace intrigues and horse trading for coming into power in AJK though there were plenty of opportunities. He said PPP was given the opportunity to complete its five years tenure and went to the people for vote.
To a question, Information Minister said Neelum Jhelum project will be completed by the end of 2017 and transmission line will be laid before the completion of the project.
He pointed out that three hundred billion development funds have been released for AJK development but the PPP Government did not spent it on the development of the area. He said the AJK development budget will be increased and will be spent on development projects.
Later addressing PML-N workers convention at Hattian Bala, the Information Minister said ten thousand megawatts of electricity will be added to the national grid in early 2018.
He said the PML-N government started work on energy from its very first year and on Sunday; several projects are being implemented to generate electricity from hydro, solar, coal and gas sources.
He further warned the people who are against the development of the country and said that they will not be succeeded in their intentions.
The Minister said the government wants to set up passport offices in the entire Azad Kashmir like Hattian Bala. He said steps are being taken to curb corruption from the country. =DNA
=================