Former Saudi general meets Israeli Foreign Ministry chief in Jerusalem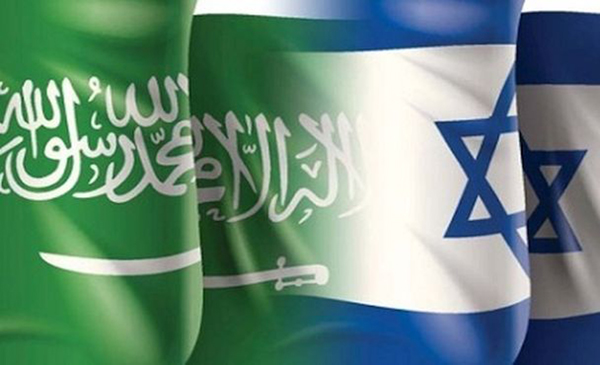 JERUSALEM: A retired Saudi general visited Israel this week, heading a delegation of academics and businessmen seeking to encourage discussion of the Saudi-led Arab Peace Initiative.
According to a report, the delegation led by Dr. Anwar Eshki met with Foreign Ministry Director-General Dore Gold, the Coordinator of Government Activities in the Territories Maj.-Gen. Yoav Mordechai, and several Knesset members from the opposition.
Such a visit by former general Eshki, who was once a top adviser to the Saudi government, is an extremely rare occurrence. "While this wasn't an official visit, it was a highly unusual one, as Eshki couldn't have traveled to Israel without approval from the Saudi government," the report said.
The meetings with Gold and Mordechai reportedly did not take place at official Israeli government facilities but at the King David Hotel.
The visitors also toured the West Bank city of Ramallah and met with Palestinian Authority President Mahmoud Abbas as well as other Palestinian officials, the report said.
Knesset members Issawi Frej and Michal Rozin (Meretz) and Ksenia Svetlova (Zionist Union) who took part in the meeting, said the Saudis were eager to generate Israeli discourse on the 2002 peace initiative, which promises Israel full diplomatic ties with 57 Arab and Muslim states after cementing a peace accord with the Palestinians.
"The Saudis want to open up to Israel," Frej said. "It's a strategic move for them. They want to continue what former Egyptian president Anwar Sadat started (with the 1979 Israeli-Egyptian peace treaty). They want to get closer with Israel, and we could feel it clearly."
High-ranking Fatah official Jibril Rajoub told Lebanese media that the Saudi visit was the second of its kind.
Meanwhile Eshki told Palestinian media that he had visited "Palestine and Jerusalem, but not Israel."
The visit comes as the Arab world, led by Egypt, is pushing for renewed peace negotiations between Israelis and Palestinians.
Earlier this month Egyptian Foreign Minister Sameh Shoukry visited Jerusalem, where he met with Prime Minister Benjamin Netanyahu to discuss the long-stalled peace process. Netanyahu reportedly expressed willingness to meet with Abbas in Cairo for talks hosted by Egyptian President Abdel-Fattah el-Sissi.
Media reports said Shoukry's visit to Israel was coordinated between Egypt and Saudi Arabia, whose peace initiative is backed by Sissi and much of the Arab world.
Netanyahu has rejected the initiative in its current form, but said in late May that it "contains positive elements that could help revive constructive negotiations with the Palestinians."
Eshki has met with the Foreign Ministry's Gold before. In 2015 the two shared a stage and shook hands in Washington as they made back-to-back addresses to the Washington-based Council on Foreign Relations think tank. Both espoused Israeli-Saudi peace and identified Iran as the chief threat to regional stability.
Eshki also told Israel's Channel 10 News at the time that he and Gold had sat down together "to call for peace in the Middle East." He said "Saudis and Israelis could work together when Israel announces that it accepts the Arab Initiative."
There have been various media reports of clandestine talks between Israel and Arab powers, who have come to see the Jewish state as a possible ally against what they consider to be a far greater threat — Iran and its regional aspirations.
Netanyahu too has often spoken of growing secret ties with Arab nations, though experts have warned that the prospects of normalization of ties before peace with the Palestinians is achieved are dim.
Israel has been far more welcoming of the renewed Arab push for negotiations than that of Europe, with Gold saying this week that Jerusalem will likely boycott a French-planned international conference on the Israeli-Palestinian conflict in Paris, if it goes ahead later this year.
The Israeli government has repeatedly made plain its opposition, arguing that international conferences serve to harden Palestinian negotiating positions and insisting that only direct bilateral talks between Israelis and Palestinians can lead to progress in the stalled peace process.