Foreign Minister Qureshi's Japan visit called off: sources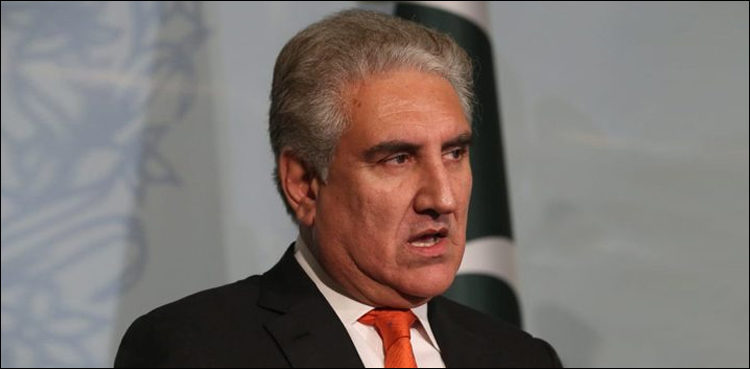 ISLAMABAD: (DNA) –  Foreign Minister Shah Mehmood Qureshi has cancelled his scheduled visit of Japan.
Qureshi had to visit Japan from February 24 to 27 to hold a meeting with the Foreign Minister of Japan over international issues, including the bilateral relations.
The visit said to be called off due to ongoing tense situation with India, according to the sources.
According to the schedule of the four-day visit, Shah Mehmood Qureshi would have discussed bilateral issues with his Japanese counterpart Taro Kono.
According to sources, the decision to call off the visit taken with consultation of the Japanese officials. The new schedule of the foreign minister's visit will be announced after mutual consultations, the sources added.
In his visit Qureshi would have also met Prime Minister Shinzo Abe, Chairman Japan-Pakistan Parliamentary Friendship League, Seishiro Eto and Chairman Japan-Pakistan Business Cooperation Committee Teuro Asada.
The foreign minister would have met the Pakistani community members in Japan and deliver a speech at Japan Institute of International Affairs and interact with Japanese intelligentsia.
Japan is a key economic partner of Pakistan and has made important contribution in supporting Pakistan's development efforts over the years.
It was the first visit of a Pakistani foreign minister to Japan in a space of seven years.
The visit was meant to discuss by the both sides bilateral relations as well as issues of regional and global importance.